Established in 1994, BDCOM is a leading manufacturer of networking and communications equipment. They invented the first commercialized router for the Chinese domestic market.
Their headquarters is located in Shanghai, and they have 50+ offices worldwide. Recently, BDCOM has focused on expanding their lineup of high-performance networking equipment to the North American market.
Is BDCOM a Chinese Company?
Yes, BDCOM is a company that is headquartered in China, and a majority of their employees are Chinese. However, BDCOM is a fully private company. This means they are not owned by the Chinese government, which separates them from other state-owned networking companies such as Huawei and ZTE Corporation.
BDCOM does not currently face any import or trade restrictions from the US government.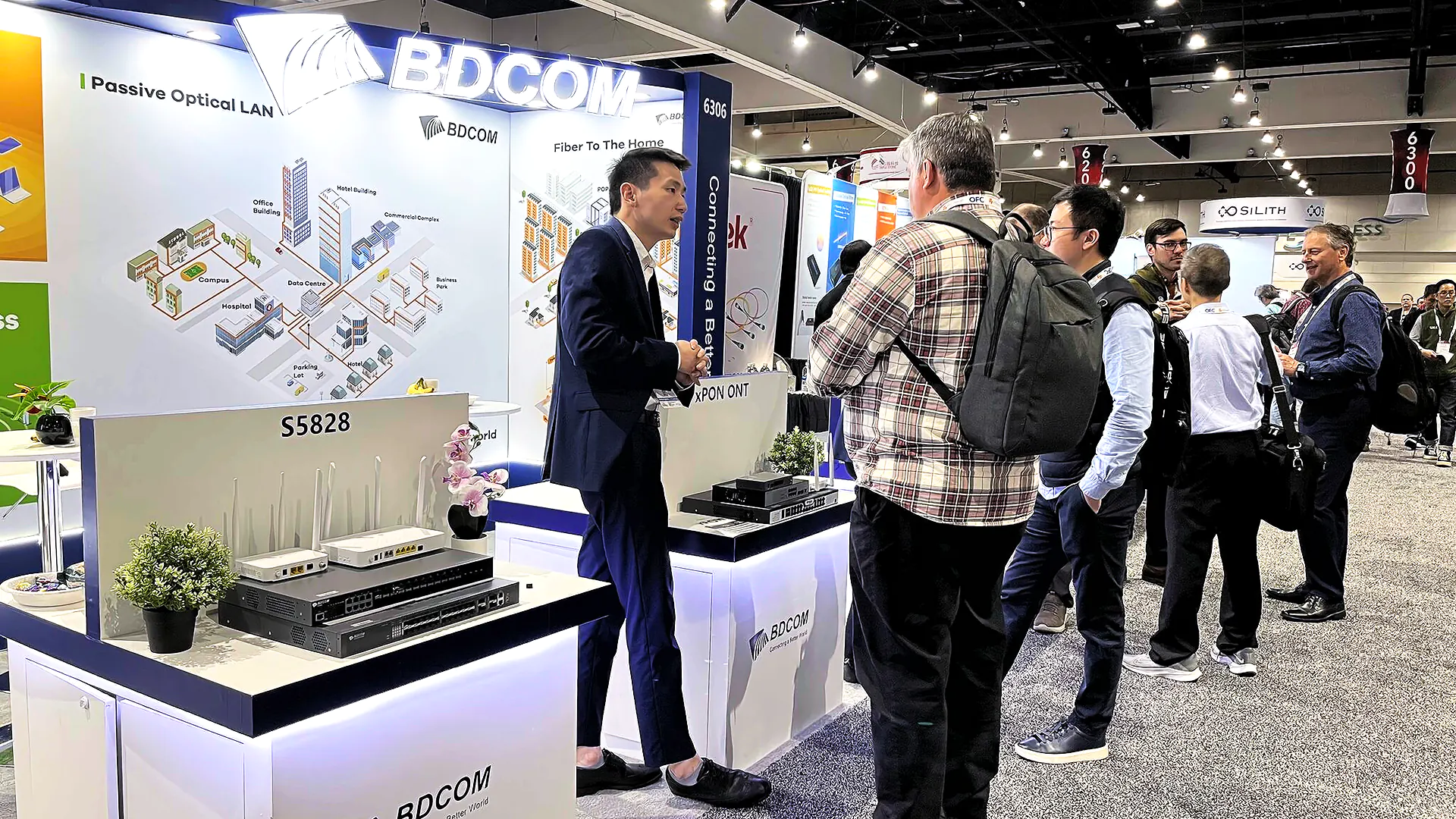 BDCOM Networking Equipment
BDCOM manufactures a variety of network switches, wireless access points, PON (passive optical network) systems, and fiber optic modules. Some of the equipment they carry is robust enough to be used in data centers and telecommunication networks.
In this article, I will focus on their equipment lines for small-medium businesses and residential. These include their PoE switches, managed switches, and wireless APs.
PoE Switches for Video Surveillance
BDCOM has a variety of PoE switches which feature helpful features such as extended PoE up to 250m and 30w PoE+ power output. These range from their 4-port PoE switch, up to their largest 24-port PoE switch.
These switches are focused on cost-effectiveness, so they typically employ 10/100Mbps ports for PoE, with Gigabit uplink ports for linking up to the rest of the network. This is similar to how an NVR operates.
Also, you can use these switches to power other PoE devices such as IP phone systems, or home automation. Look for BDCOM devices ending with -4P, -8P, -16P, and -24P. These designate how many PoE ports are available on the switch.
Managed Switches for Enterprise Networking
We also carry BDCOM's managed switches, which have Layer-2+ features such as VLAN, QoS, Port Isolation, ACL, SSH, etc. These are typically used in applications where you have a dedicated IT person in charge of managing the network.
A managed switch allows you to assign VLANs within a network, which can result in additional security, priority bandwidth to important devices, and the ability to remotely monitor the switch via SSH.
This can be useful in a video surveillance application, as it allows you quickly troubleshoot issues with the network. For example, you can see if the camera is not working because of a cable issue, or simply a misconfigured IP address.
BDCOM managed switches start with BDC-2xxx in the model number. This signifies the presence of layer-2+ features on the device. They also have a console port and a management IP address of 192.168.0.1, allowing you to login and configure settings on the device.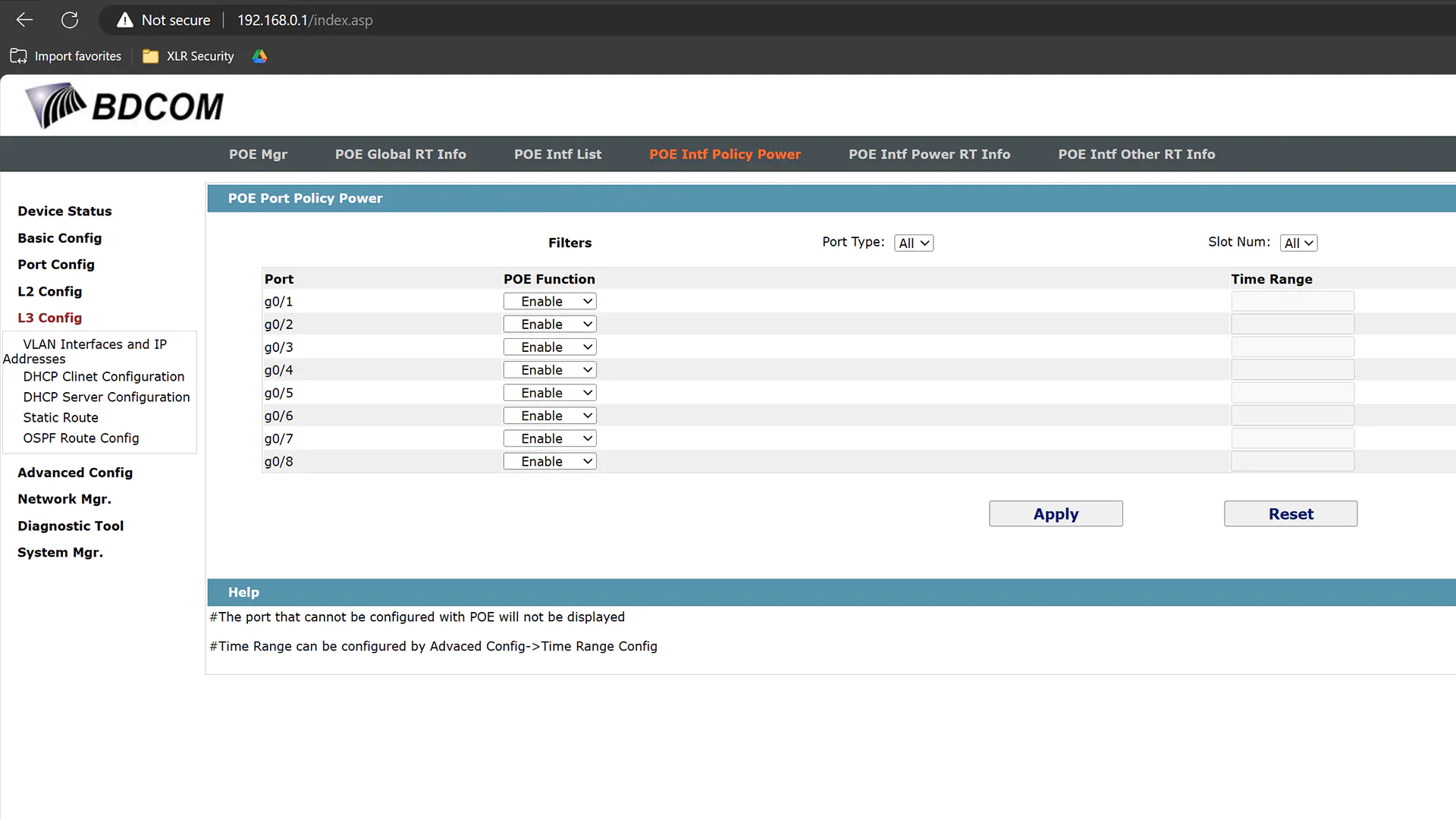 Wireless Access Points (for Wi-Fi connectivity)
Looking for an affordable, yet powerful wireless access point for your business? You'll want to consider the WAP2100-T22D-W2, which compares similarly to the UniFi AC Lite and TP-Link Omada APs. These are ceiling mounted access points, with a removable bracket for easy installation.
Boasting a 3dBi antenna, this access point is suitable for up to 200 users, with best performance at 80 users or less. It can be powered via 48V PoE, or 12V DC 1.5A power adapter. This makes it suitable to pair up with BDCOM's PoE switches.
BDCOM also has an in-wall access point, which can be used in hotels and education. Or, you can simply mount it to the wall beside your router for Wi-Fi coverage around your home or office.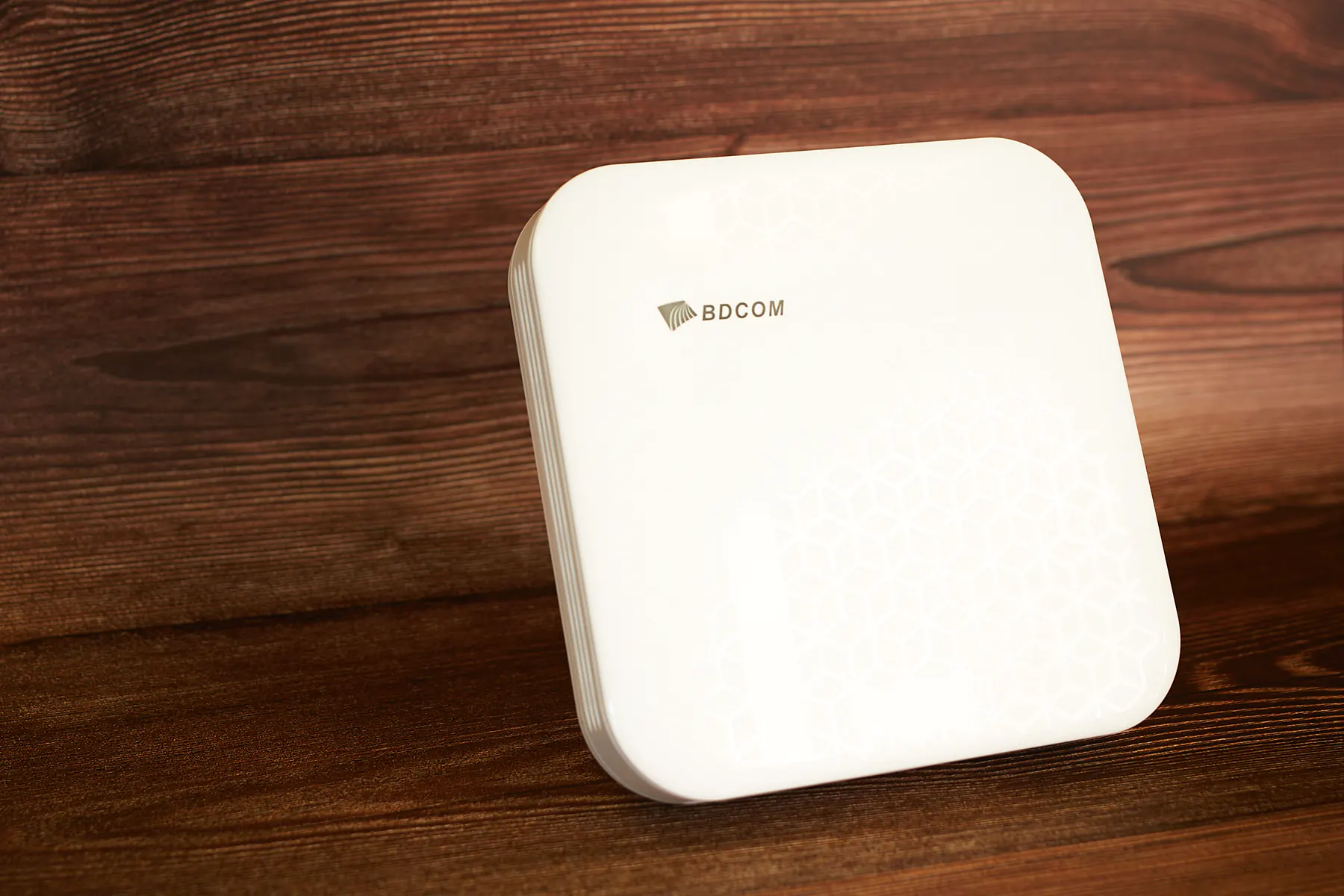 Where can I purchase BDCOM networking equipment?
In partnership with BDCOM, we have become a full stocking distributor for BDCOM network switches and wireless access points. You can purchase BDCOM from the website you are on, XLR Security.
First, you'll need to sign up for a dealer account with us. Then, you can browse our large selection of BDCOM equipment, and place your order with any of our sales team.
If you have any questions about BDCOM products, please contact XLR Security and we'll respond to your inquiry as soon as possible.