Understanding Mega Pixels and Resolution
There are a lot of options to choose from when purchasing security cameras. A common specification you'll see listed is the resolution of the camera in megapixels; often abbreviated as MP.
As you probably know, a megapixel is one million pixels. The resolution of a camera can be calculated by multiplying the number of horizontal pixels times the number of vertical pixels in an image. For example, a television screen with a resolution of 3840 x 2160 pixels is equal to 8,294,400 total pixels which is ~8MP of resolution.
Of course, higher resolution security cameras will produce a more detailed image than a lower resolution camera. However, they also cost a bit more (sometimes more than 2x as much!). So, the question is which resolution is best for your budget and security requirements? We compared three different camera to help you decide.
Testing 4MP, 5MP, and 8MP IP Cameras – Our Setup
We selected three very similar Uniview IP turret cameras for this test. The cameras were aimed towards our showroom display, and snapshots were taken directly from the camera's live stream. We measured 2.5m (8.2ft) from the camera to the display area.
Also, each camera was left on default settings as a fair baseline comparison. See below for the list of cameras used for this test:
IPC3614SR3-ADF28KM-G – 4MP IP Camera
Resolution – 2688*1520 (4.1 mega pixels)
Lens – 2.8mm Lens
Angle of View (H) – 101.1° / Angle of View (V) – 55.3°
IPC3615SB-ADF28KM-I0 – 5MP IP Camera
Resolution – 2880*1620 (4.7 mega pixels)
Lens – 2.8mm Lens
Angle of View (H) – 112.7° / Angle of View (V) – 61.6°
IPC3618SB-ADF28KM-I0 – 8MP IP Camera
Resolution – 3840*2160 (8.3 mega pixels)
Lens – 2.8mm Lens
Angle of View (H) – 112.4° / Angle of View (V) – 60.1°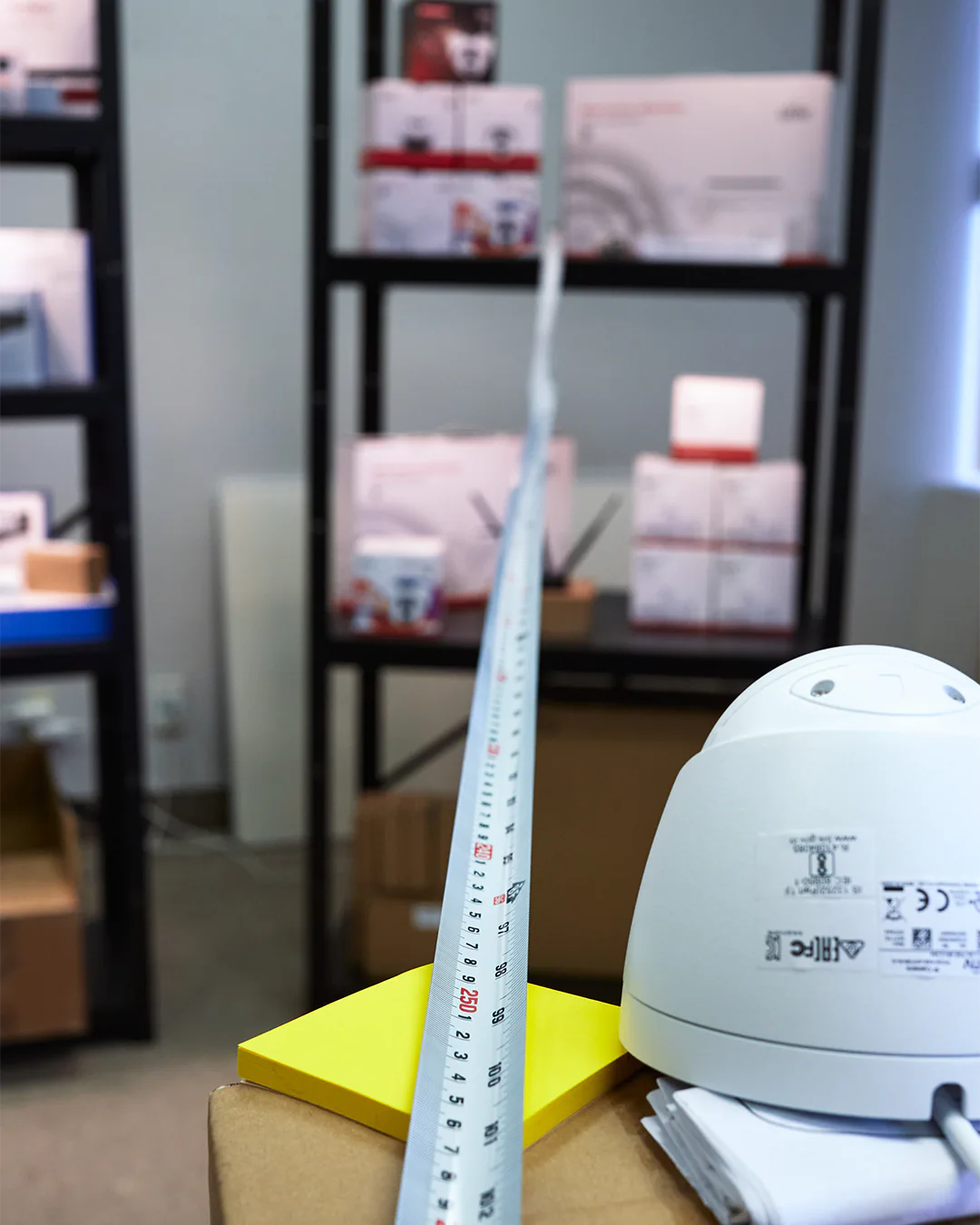 Image Quality from 4MP IP Camera (snapshot)
First, let's take a look at the image quality of the 4MP turret camera. The camera displays a nice view of our showroom, including two display shelves toward the center of the image. The quality is acceptable, and doesn't have any noise or blurry portion.
Overall, the 4MP camera does a very nice job of providing a view of our showroom. Let's see how it looks when we zoom in 200%.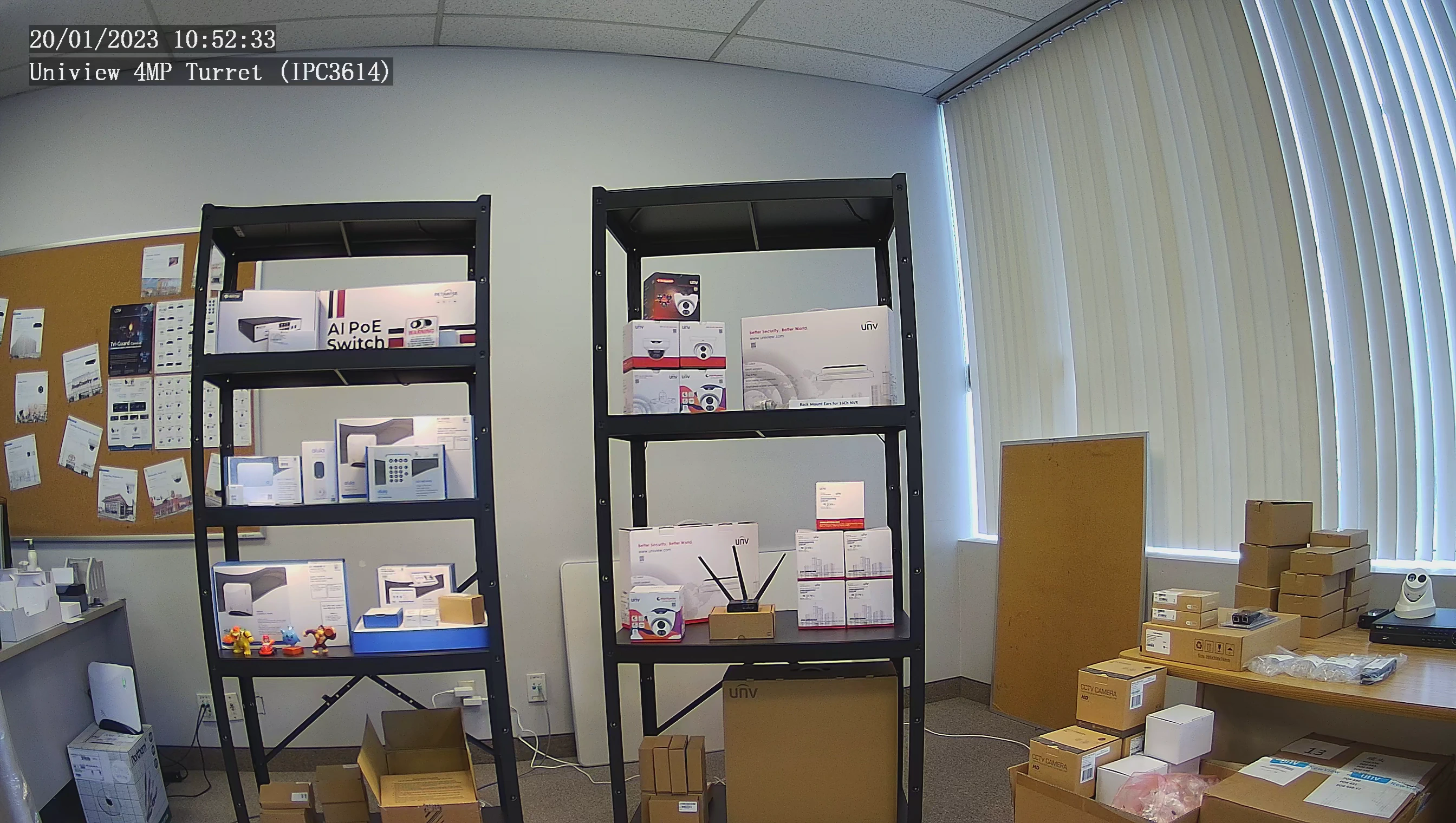 After zooming in 200% (see below snapshot) we can see the general softness on much of the writing on the product boxes. This is not an issue for most, however if you want a higher level of details you may want to consider a 5MP or 8MP camera.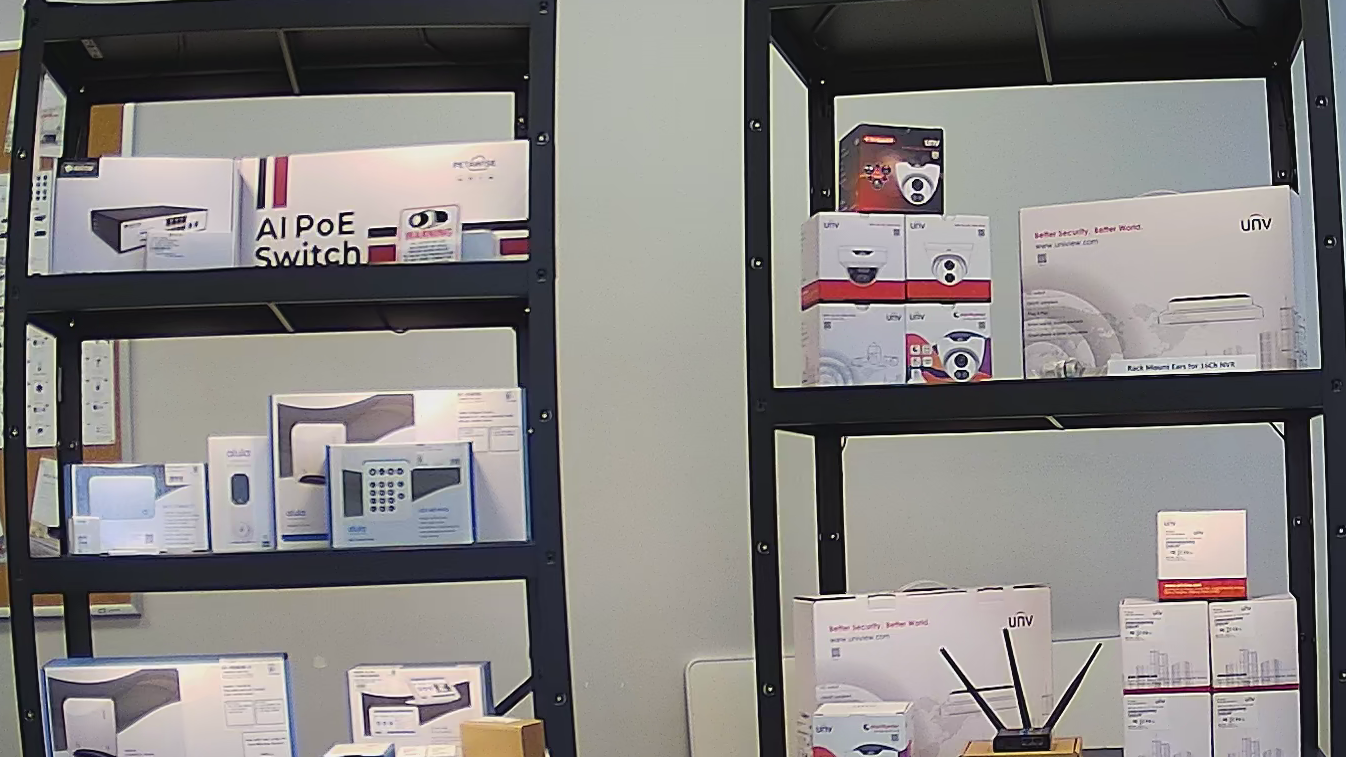 Image Quality from 5MP IP Camera (snapshot)
Next, we'll take a look at our 5MP camera's image quality. Again, the overall view of the showroom is nice and clear. For general surveillance purposes, this camera does an excellent job. Also, the 5MP camera has a wider angle (112.7° vs 101° of the 4MP camera) resulting in more space to the left and right being captured.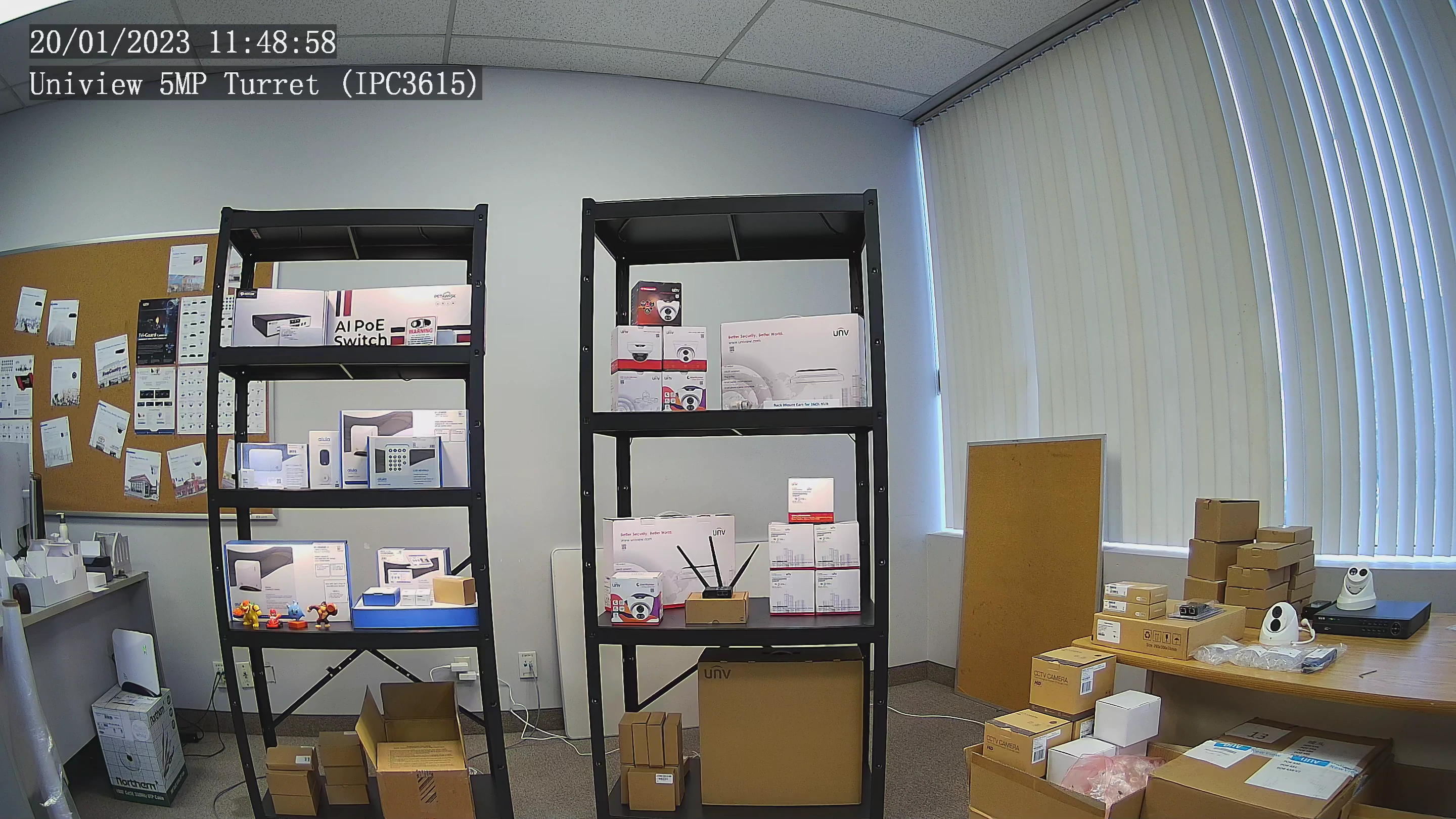 The 5MP camera presented a cleaner image than the 4MP IP turret when zoomed in by 200%. The text on the boxes look much sharper; this is especially noticeable when looking at the WARNING sign on the top left shelf.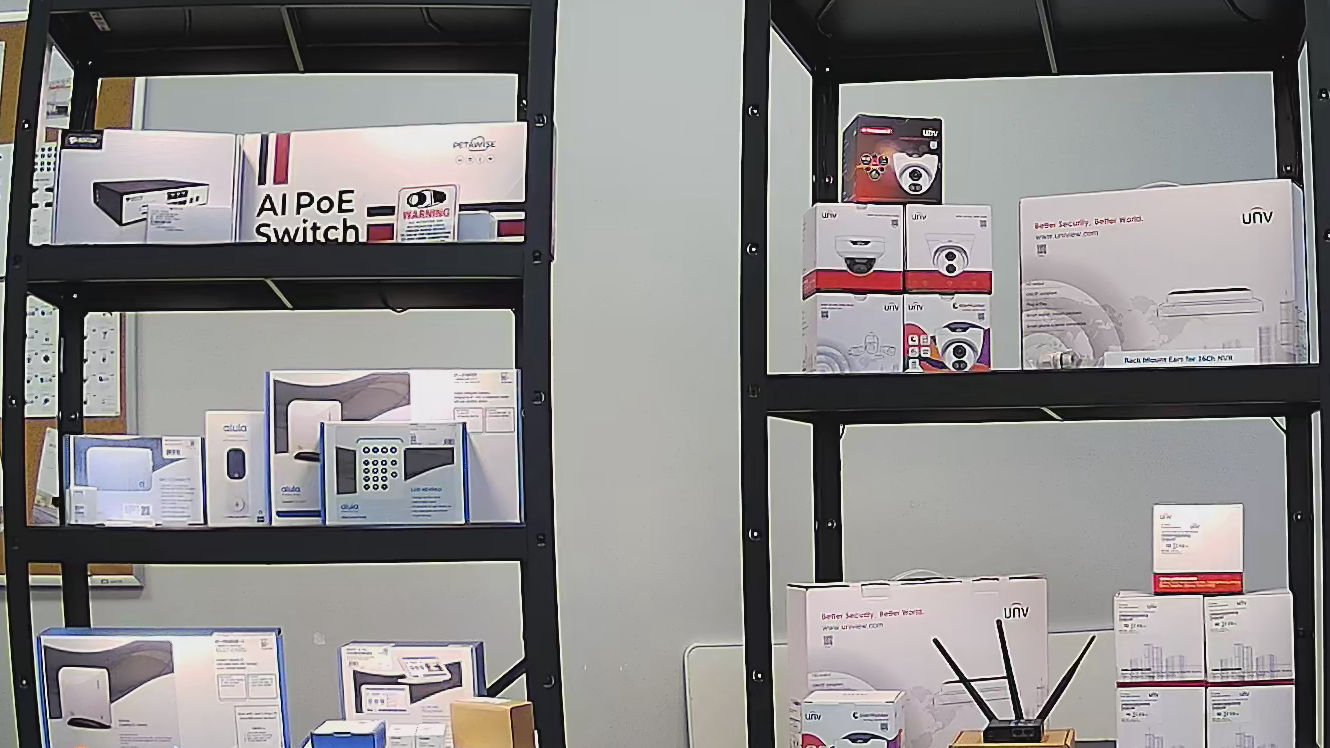 Image Quality from 8MP IP Camera (snapshot)
Lastly, we tested the 8MP IP camera. This camera's 4K (8MP) resolution is the highest out of the three we tested. As a result, this camera had the most detailed image compared to the 4MP and 5MP cameras.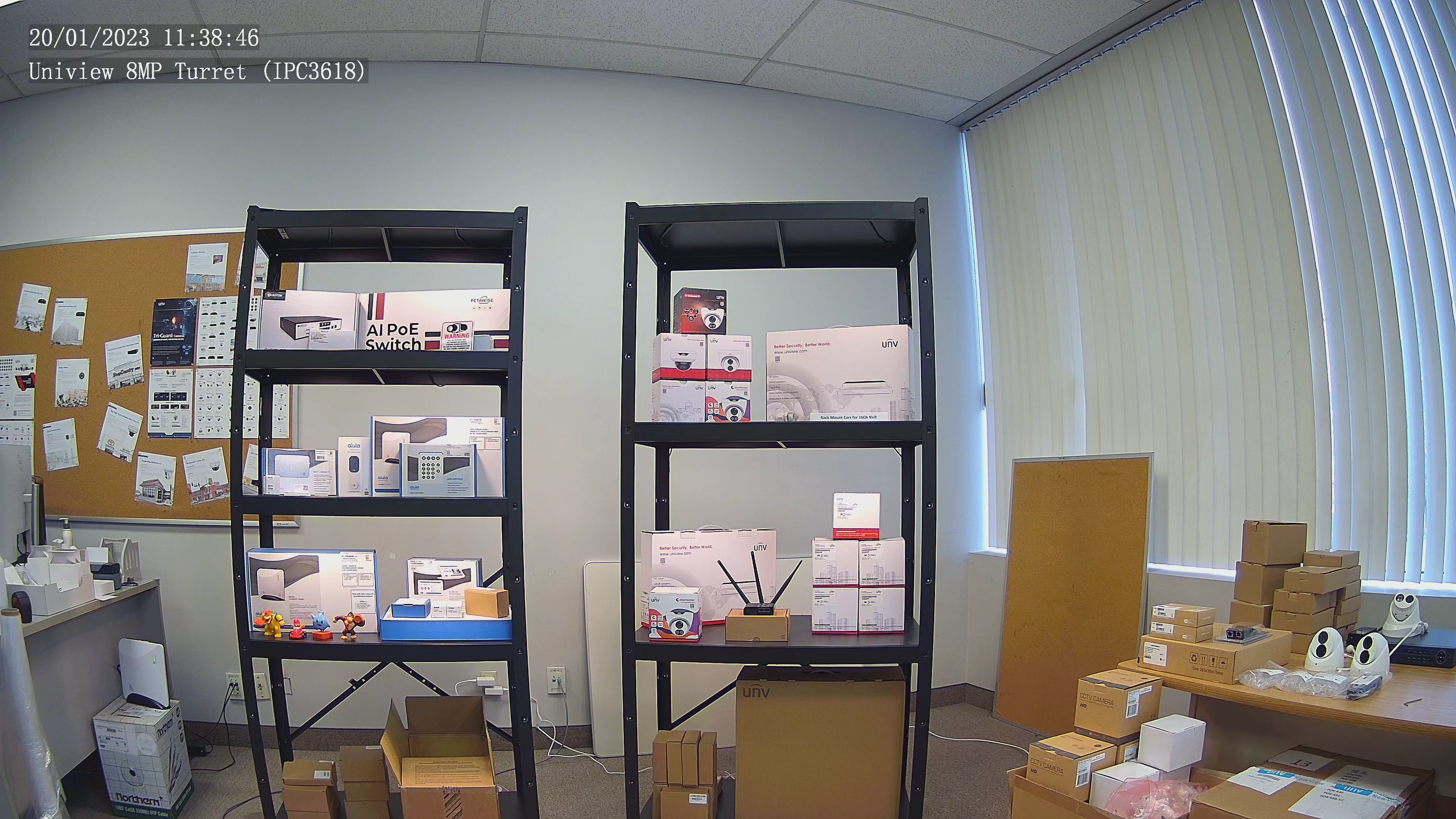 After zooming in by 200%, we still have many fine details present in the image. The 8MP camera does an excellent job of capturing the words printed of the product boxes.
When installing security cameras over a cash register or POS machine, you will often need to zoom in to see the money being exchanged. Therefore, we recommend using an 8MP camera if you need to enlarge the security footage to see smaller details.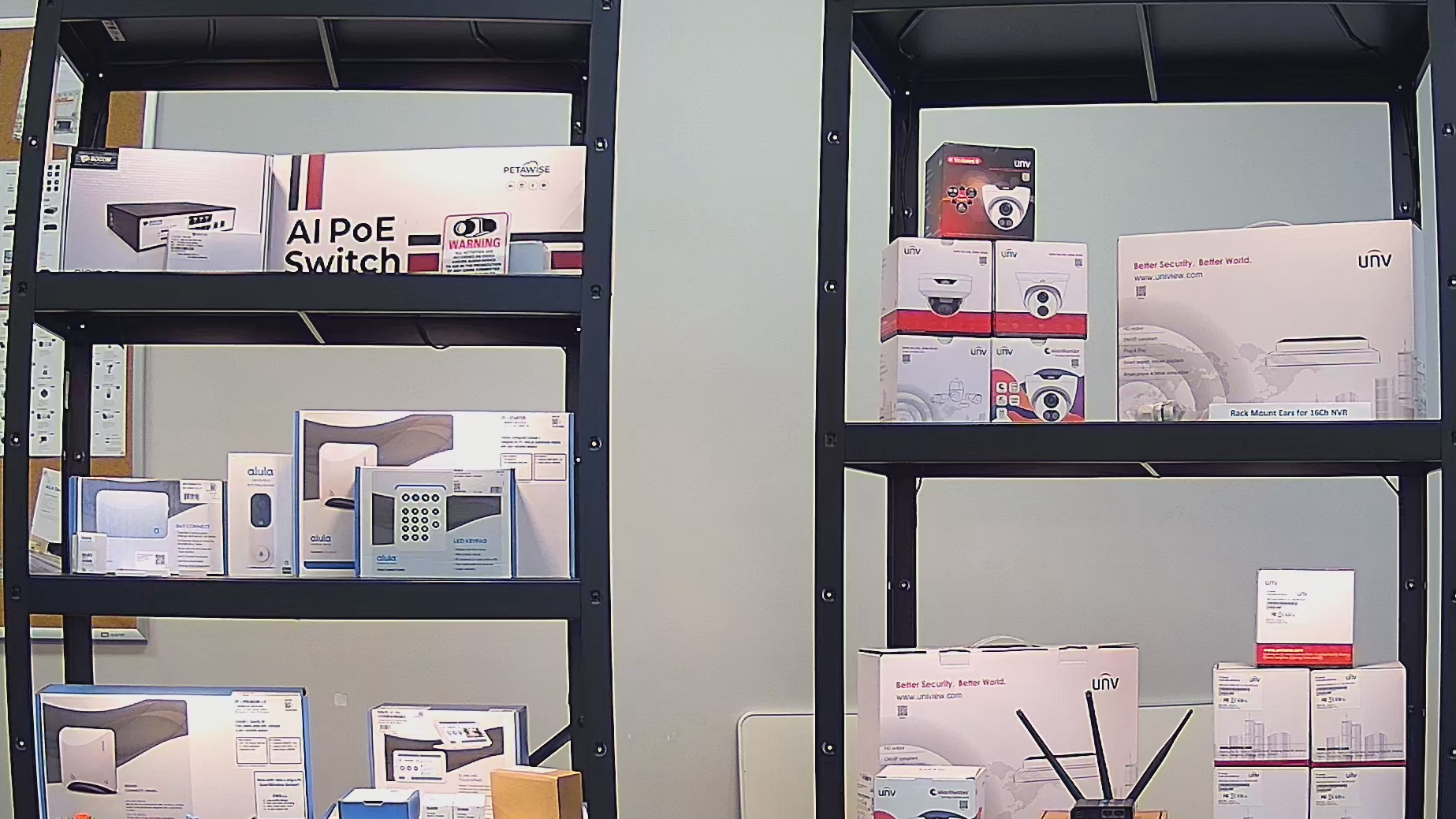 Image Comparisons
Use the slider to swipe back and forth between the two images. The images are labeled on the left and right sides for clear comparison.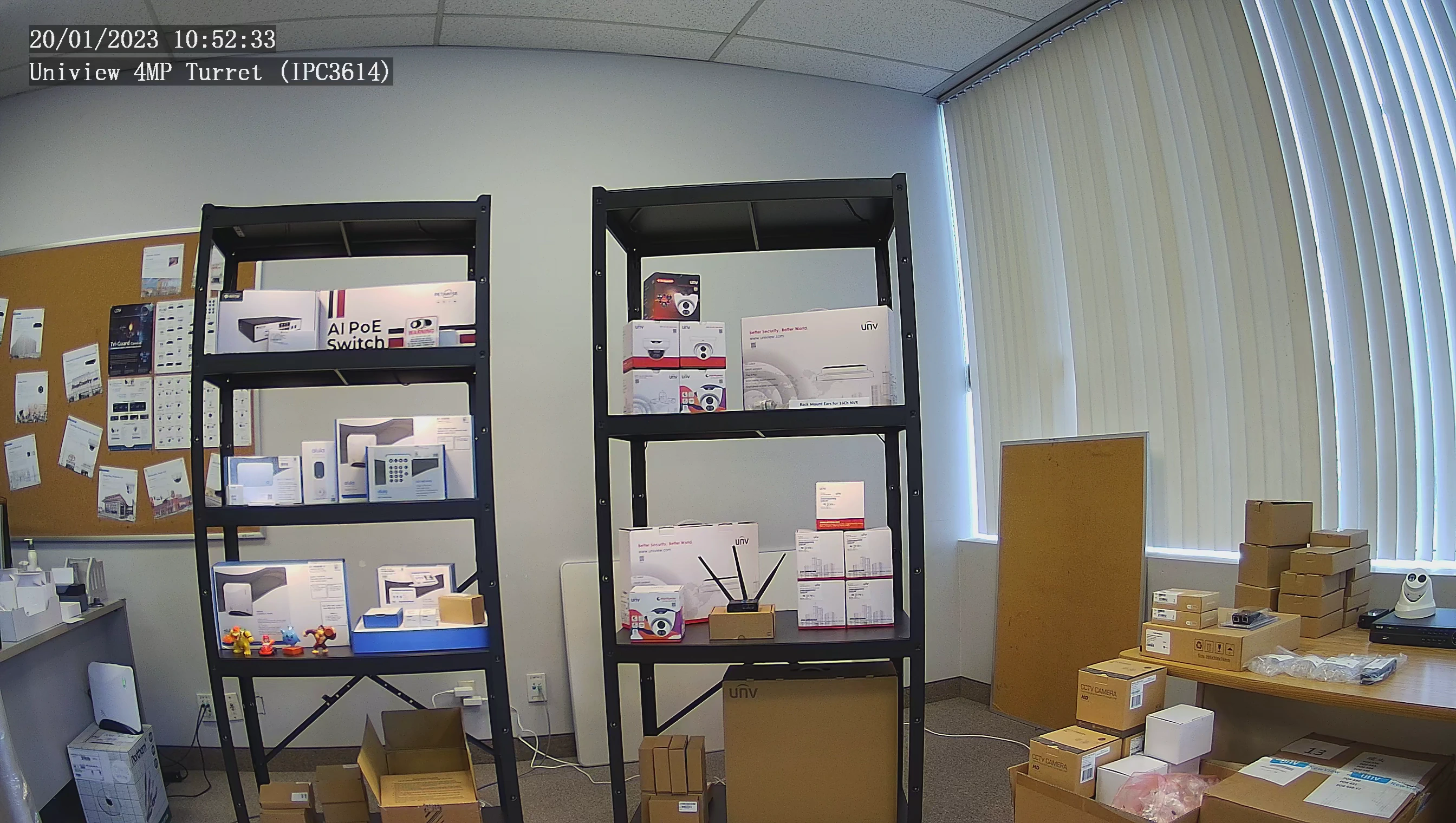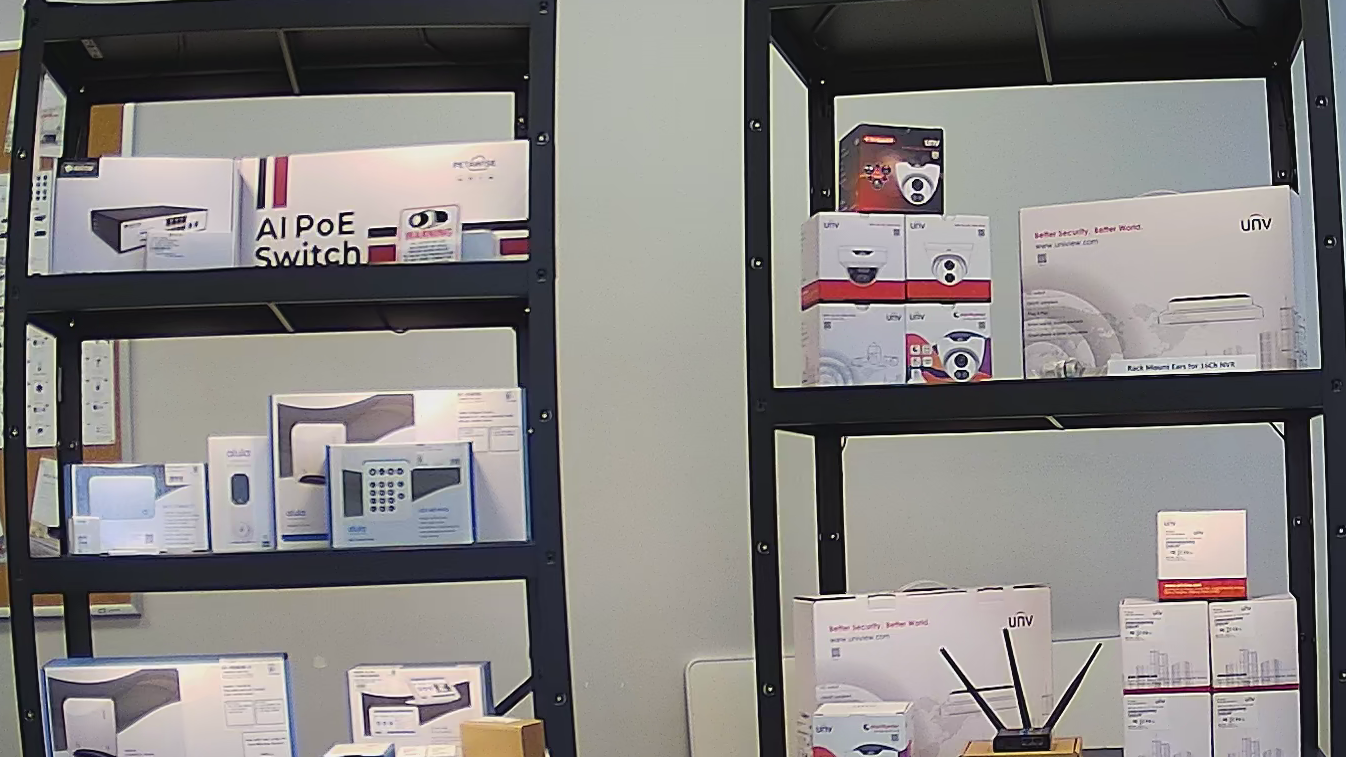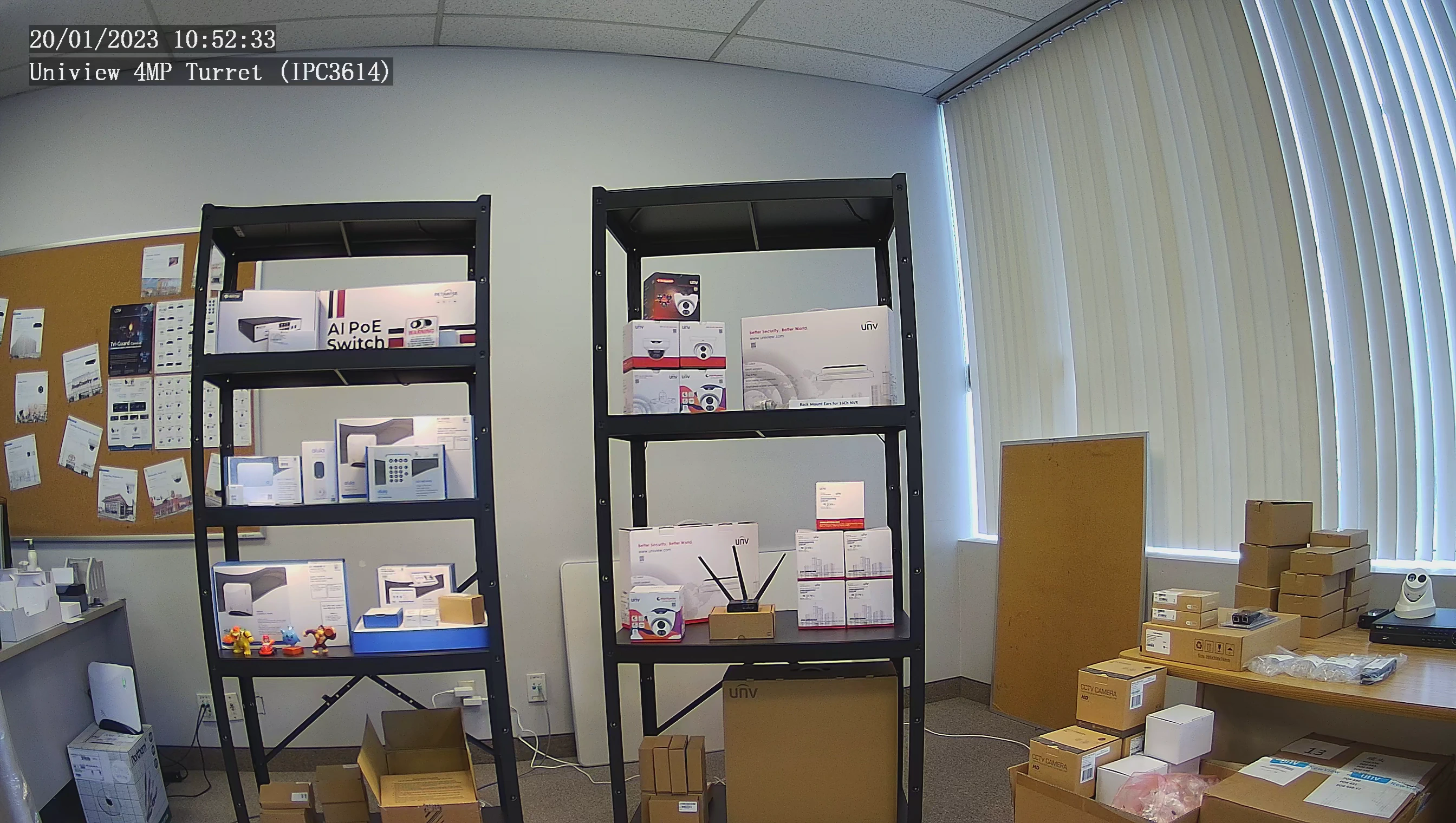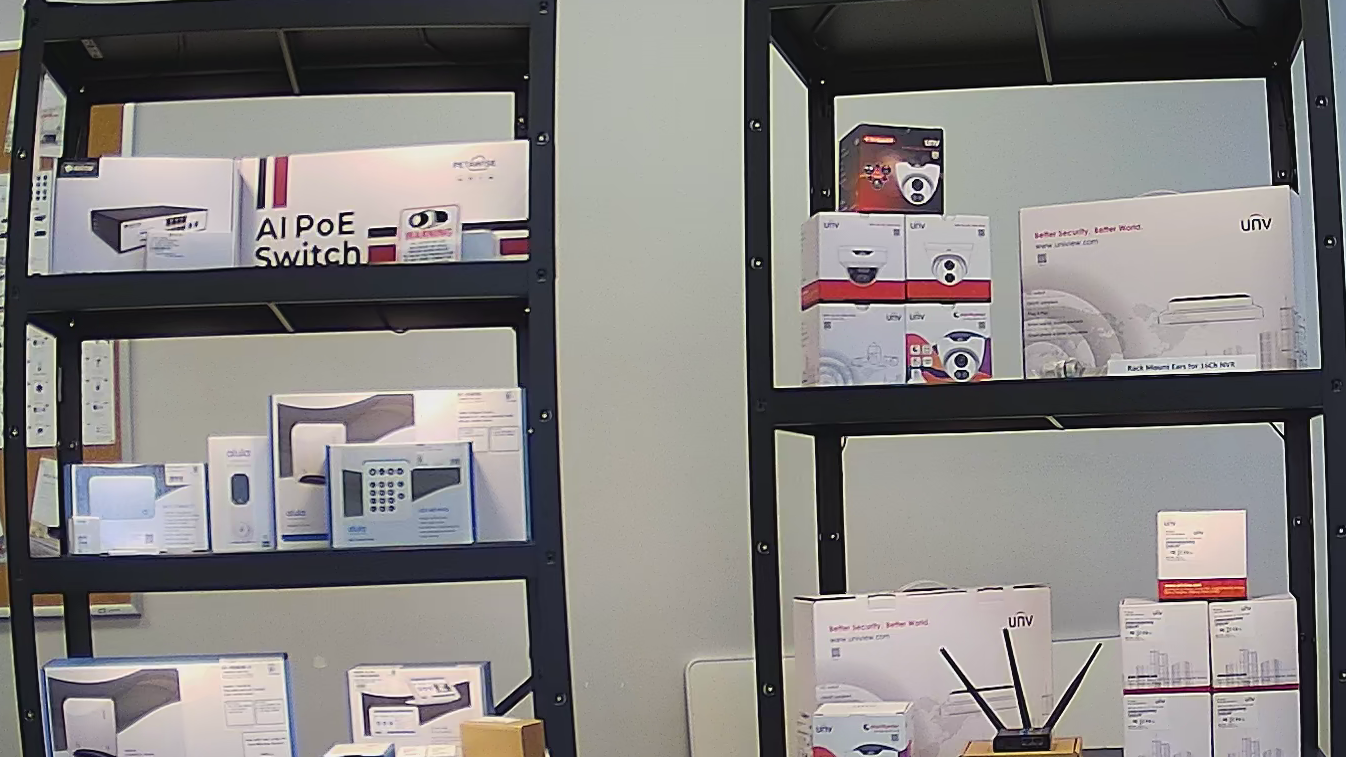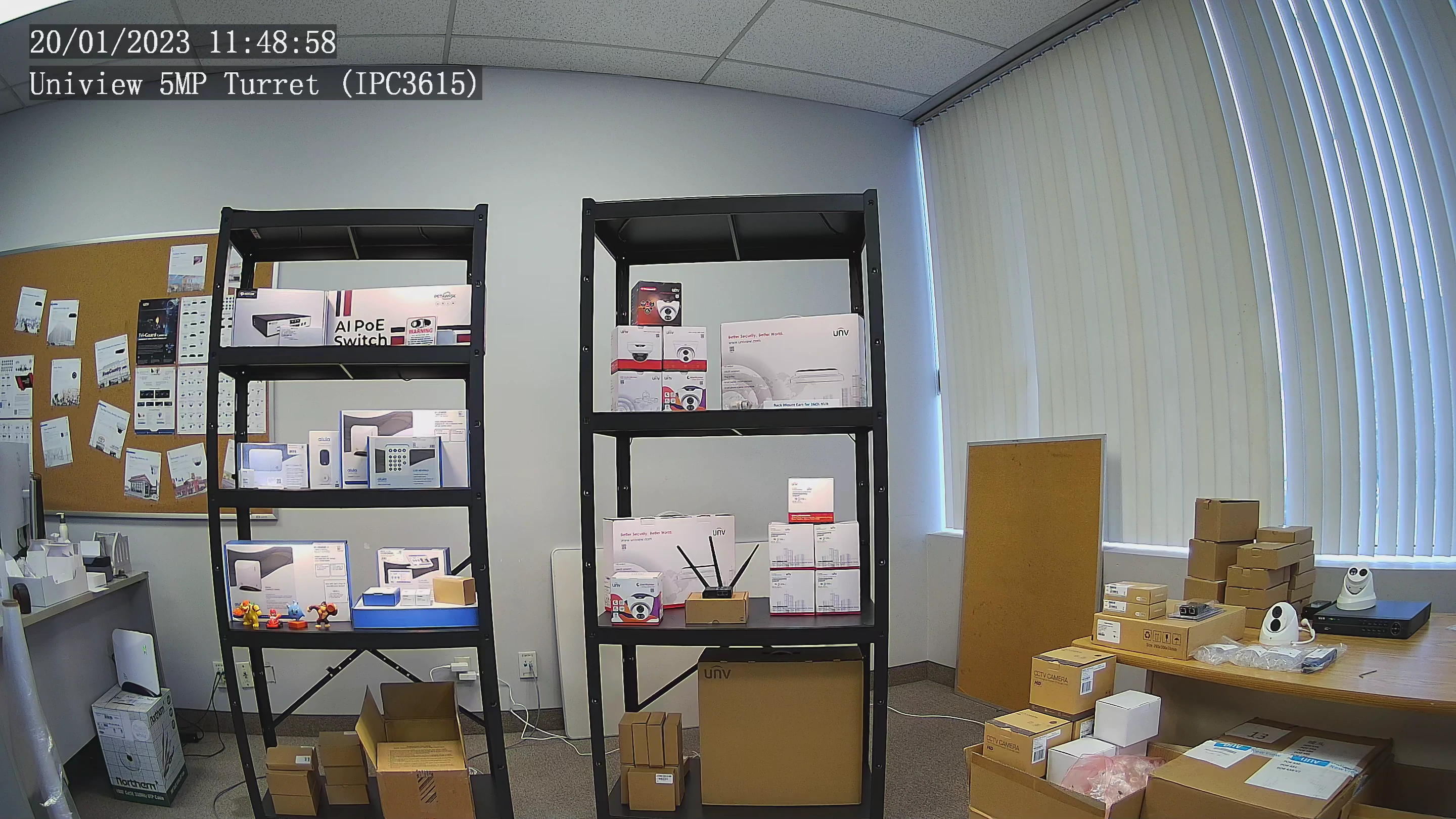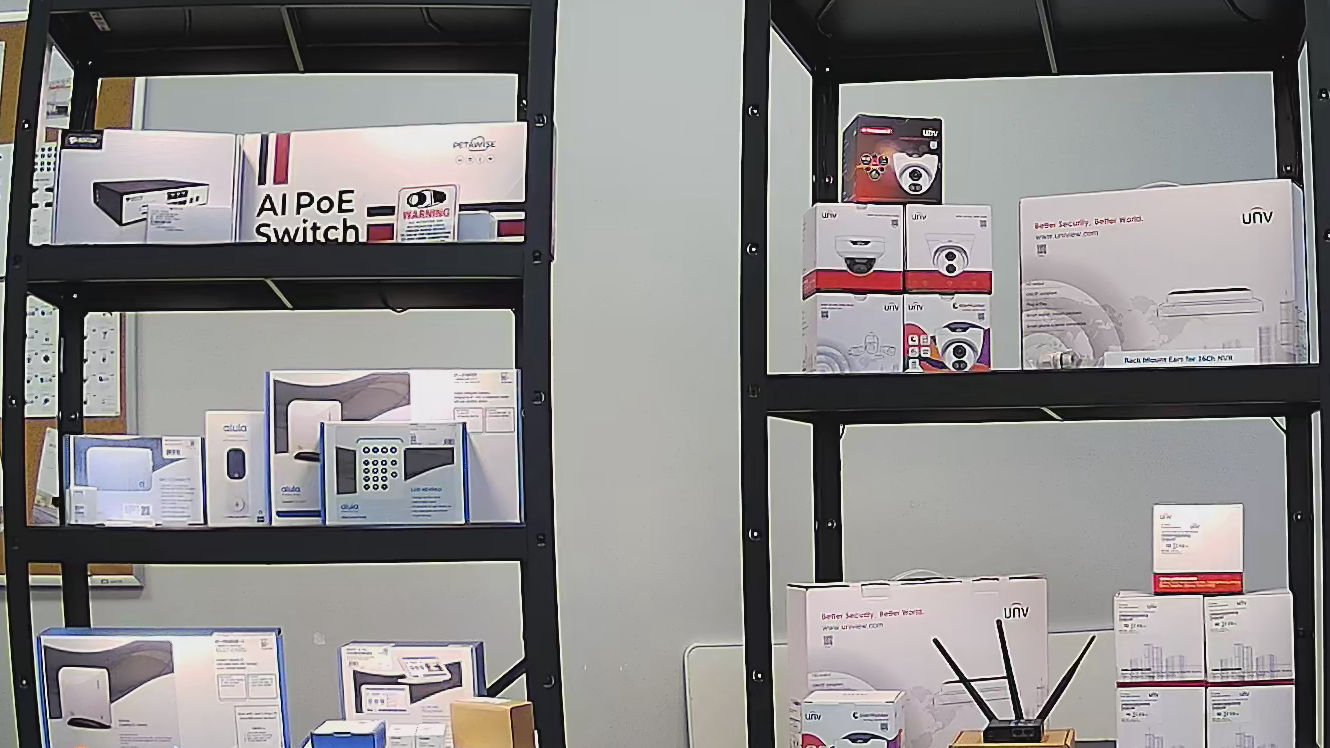 Final Thoughts
Choosing between a 4MP, 5MP, or 8MP security camera is just one of the choices you'll have to make when buying a security system. Other options affecting image quality include:
It's important to note that not all 4MP, 5MP, and 8MP cameras will look exactly the same. Some may look better or worse depending on the brand and whether it's an analog or IP camera.
I hope you now have a better understanding of the different resolutions available in security cameras, and which one is right for you. If you have any questions, feel free to contact us and we'll be happy to help.