Importance of Firmware Upgrades
It's important to keep your camera's firmware upgraded to the latest version for a variety of reasons. Occasionally, vulnerabilities are discovered in the firmware which can be exploited by malicious users. For example, in 2021 Uniview published a security notice regarding a buffer overflow vulnerability, along with steps to mitigate it. Their recommendation was to update the affected devices to the latest firmware, which fixed the exploit.
Another reason for updating firmware is to enable new features which are added to the camera software. One example is the 5MP Active Deterrence PTZ, which gained the ability to perform auto-tracking after a new firmware was released in 2021. Leo Xu from Uniview said this about firmware upgrades: "We do a major update every quarter and a minor update every month. Every product has some differences."
How to Perform a Firmware Upgrade – Via EZTools 2.0
Now that you understand the importance of a firmware upgrades, you'll want to know how it's done. The easiest way to upgrade your camera's firmware is via EZTools 2.0; Uniview's robust camera configuration tool. You can download that from the support section of our website – www.xlrsecurity.com/support
After installing EZTools 2.0, open the software and follow the steps below to update your Uniview cameras' firmware:
Check the box beside your NVR or camera's device
name and click "Login"
Enter your device's username and password, then
hit "OK"
Navigate to the "Upgrade" tab on the left-hand
side
Choose "Local Upgrade" if you have downloaded
the firmware in a .zip or .bin format; otherwise select "Cloud Upgrade"
Again, tick the box beside your device and click
"Upgrade" in the bottom right corner
The tool will show you if a new firmware version
is available. Hit "OK" to upgrade (takes ~2-4 minutes to complete)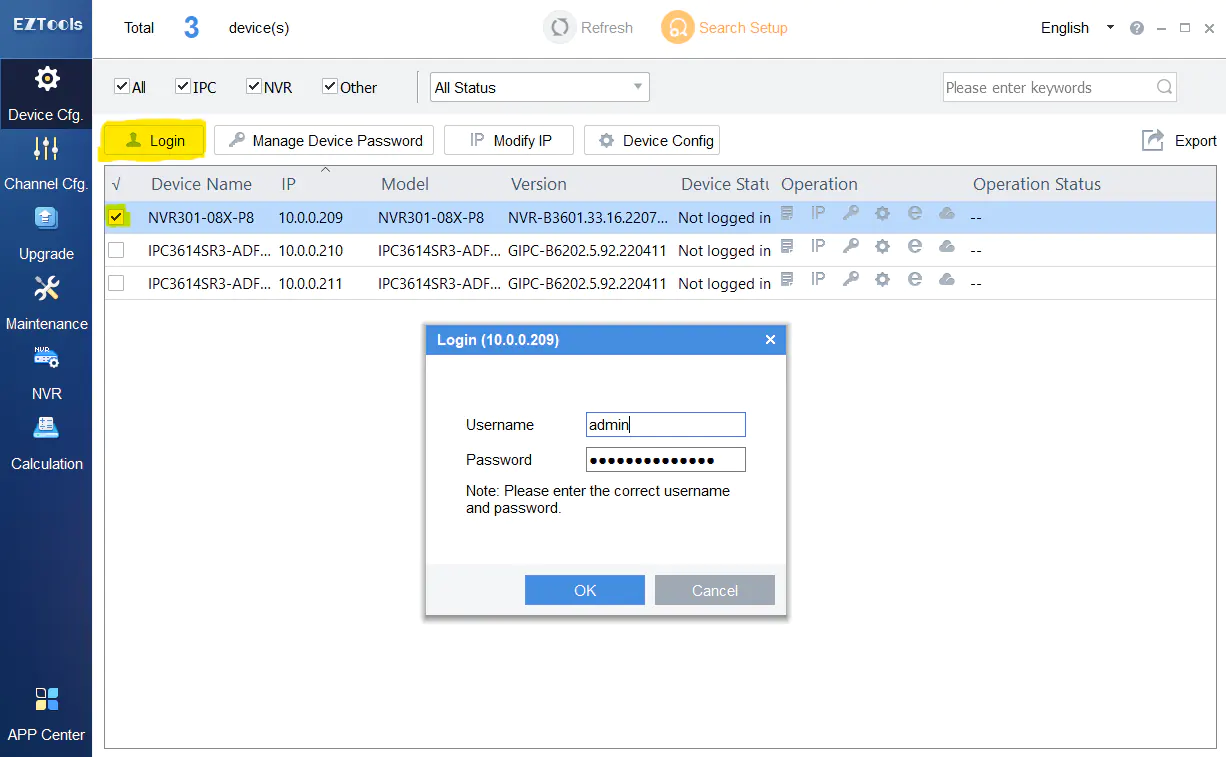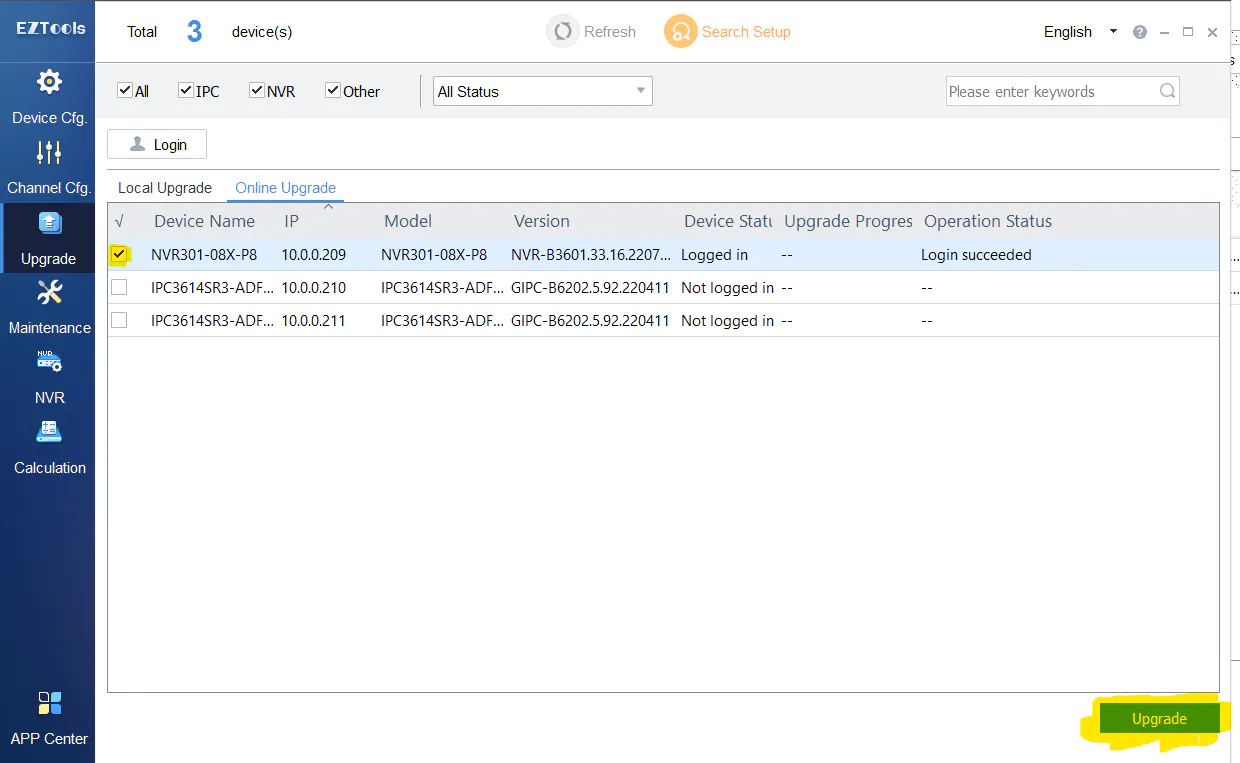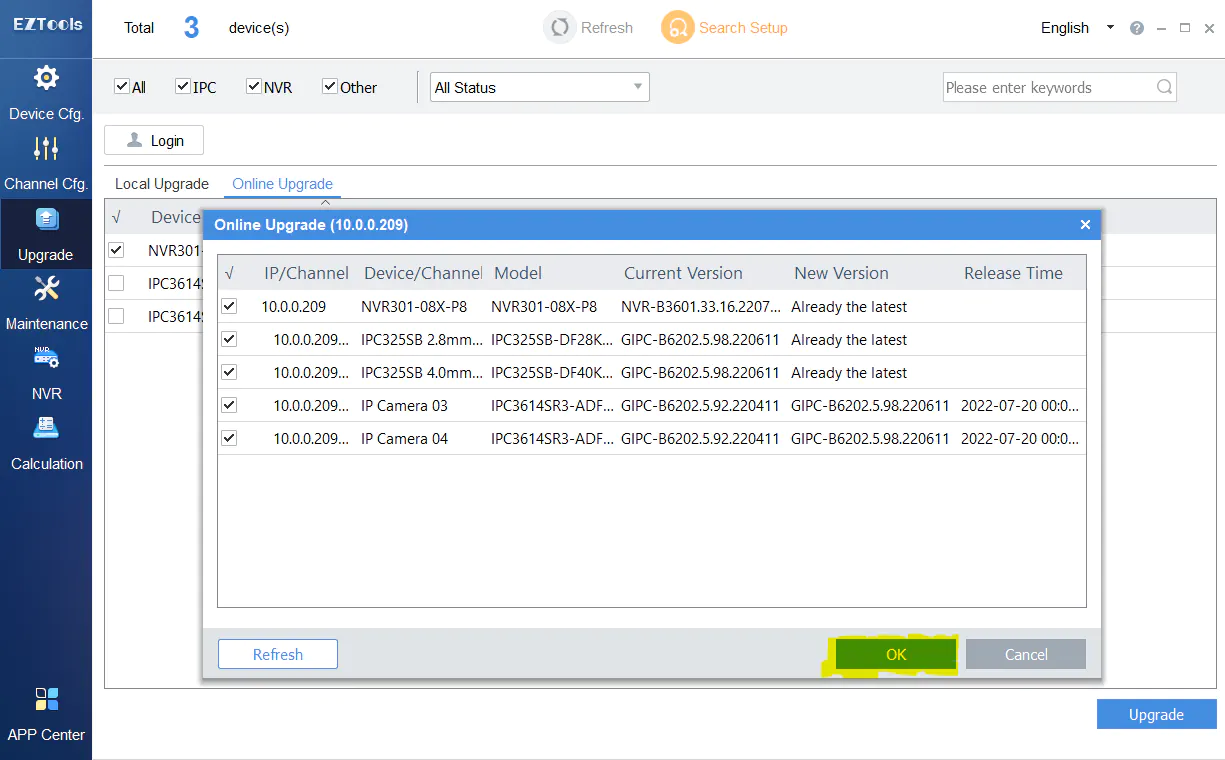 If you selected an NVR during steps 1 and 5, you will be able to upgrade all cameras added to the NVR during step 6. So, this method makes it very quick and easy to perform a firmware upgrade.
How to Perform a Firmware Upgrade – Via Web Interface
Another way to perform a firmware upgrade is via the web interface of the camera. To access the web interface of the camera, use EZTools 2.0 to find the local IP of the camera and enter it in your web browser. Or, you can click the "Remote Web" icon to automatically open the camera in your default browser.
Login to your camera via the web interface; you may have to change the default password first. Once logged into the camera, navigate to Setup -> System -> Maintenance. You'll see two options under Software Upgrade: "Local Upgrade" and "Cloud Upgrade". If you already have the latest firmware package on your computer, choose "Local Upgrade" otherwise use the cloud upgrade function by clicking "Detect". If a new firmware is available, the button will change to "Cloud Upgrade"; click it again to update the camera to the latest version.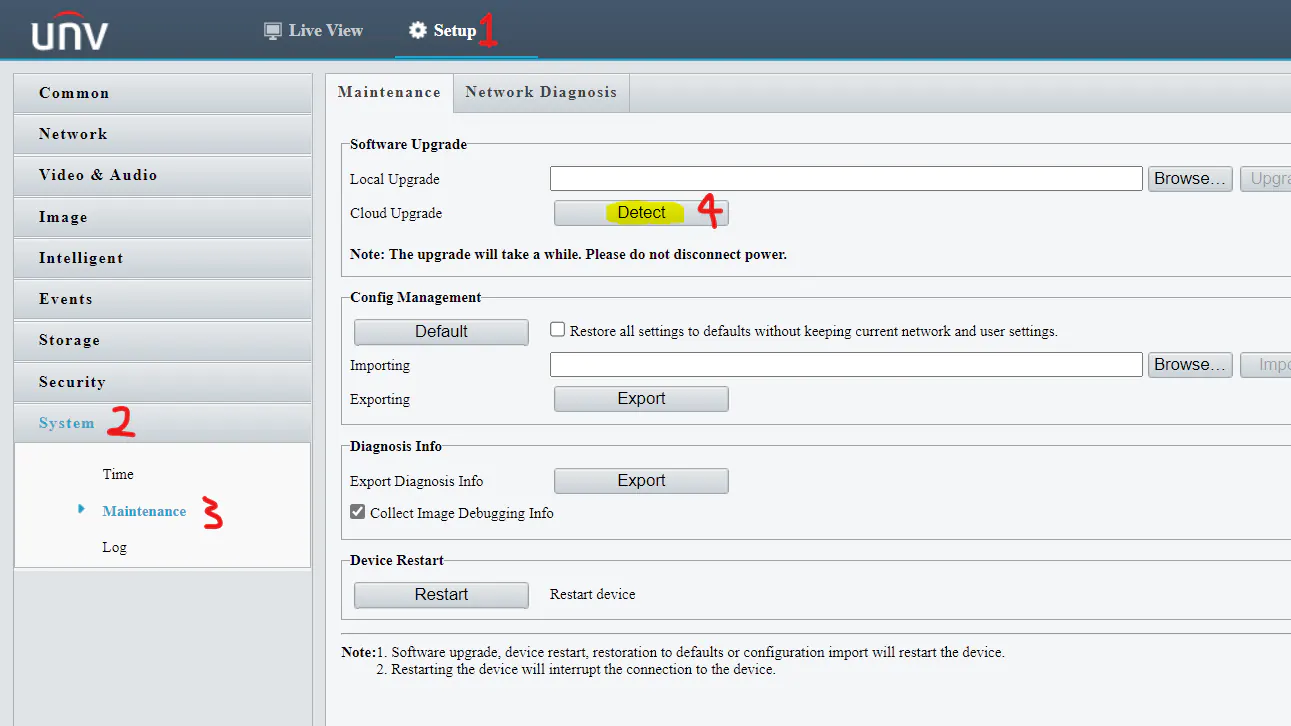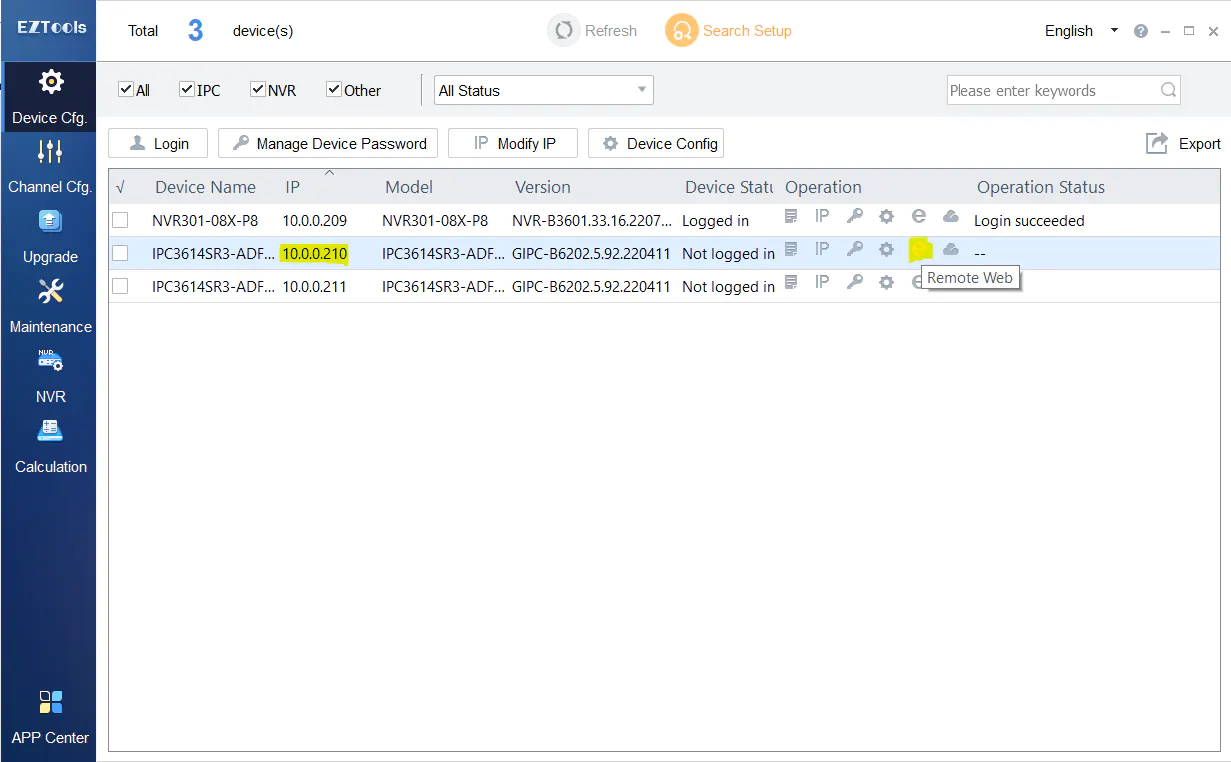 How to Perform a Firmware Upgrade – Via NVR (using local monitor)
The previous two methods of upgrading your firmware require a laptop or desktop computer to complete. If you don't have access to a computer, you can also upgrade the camera's firmware through the NVR's local interface. Of course, the NVR must be connected to a monitor via VGA or HDMI so you can see what's happening.
Using a USB mouse connected to the NVR, right-click to open the menu and select "Main Menu". Navigate to Maintenance -> Upgrade -> IPC Upgrade for a list of all cameras added to the NVR. Click "Check for Update" at the bottom for the NVR to search Uniview's servers for the latest firmware version for your cameras. Next, select the cameras you'd like to upgrade by checking the box on the left side. Finally, click "Upgrade by Cloud" and hit "OK" to upgrade the selected cameras firmware.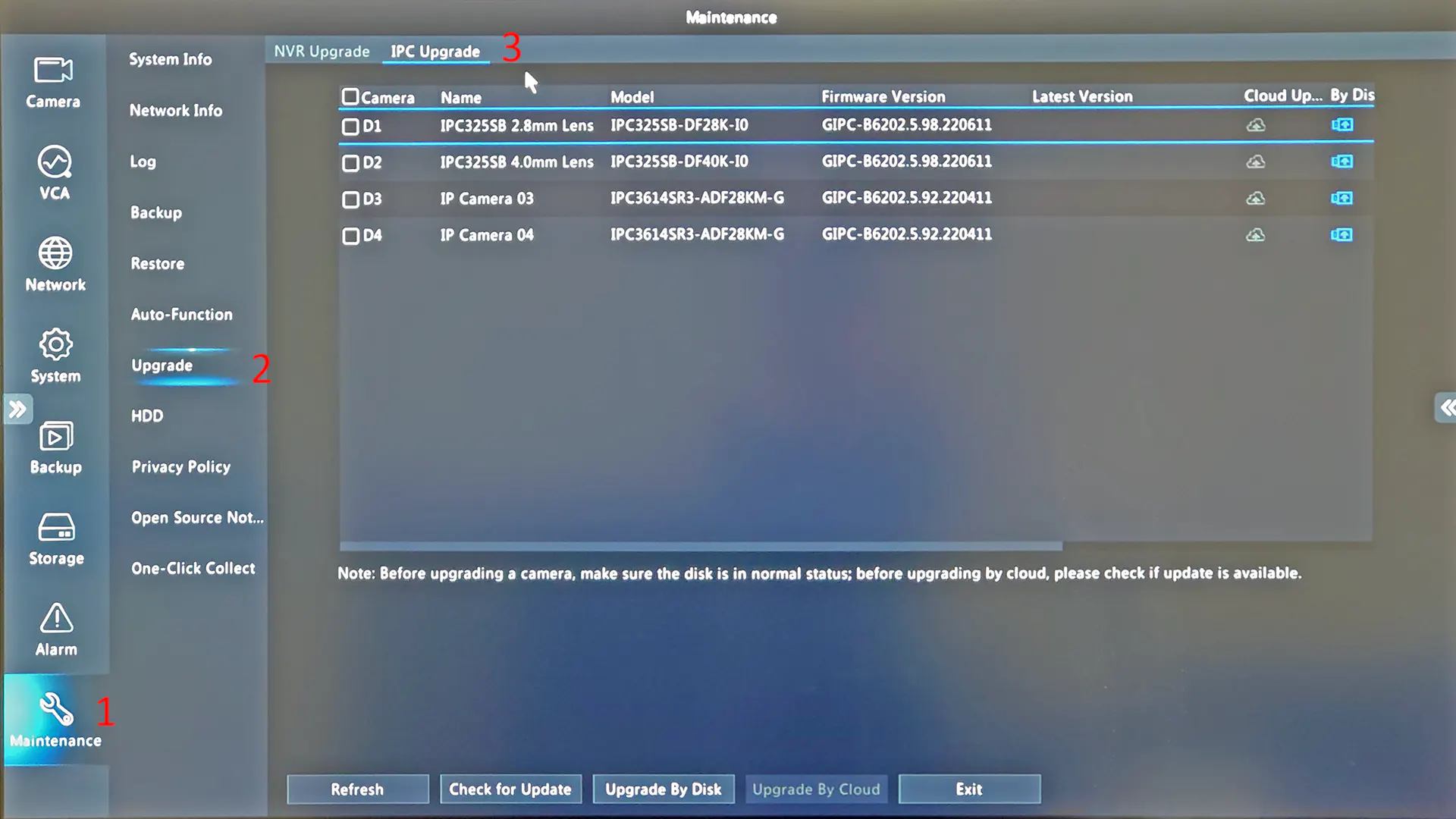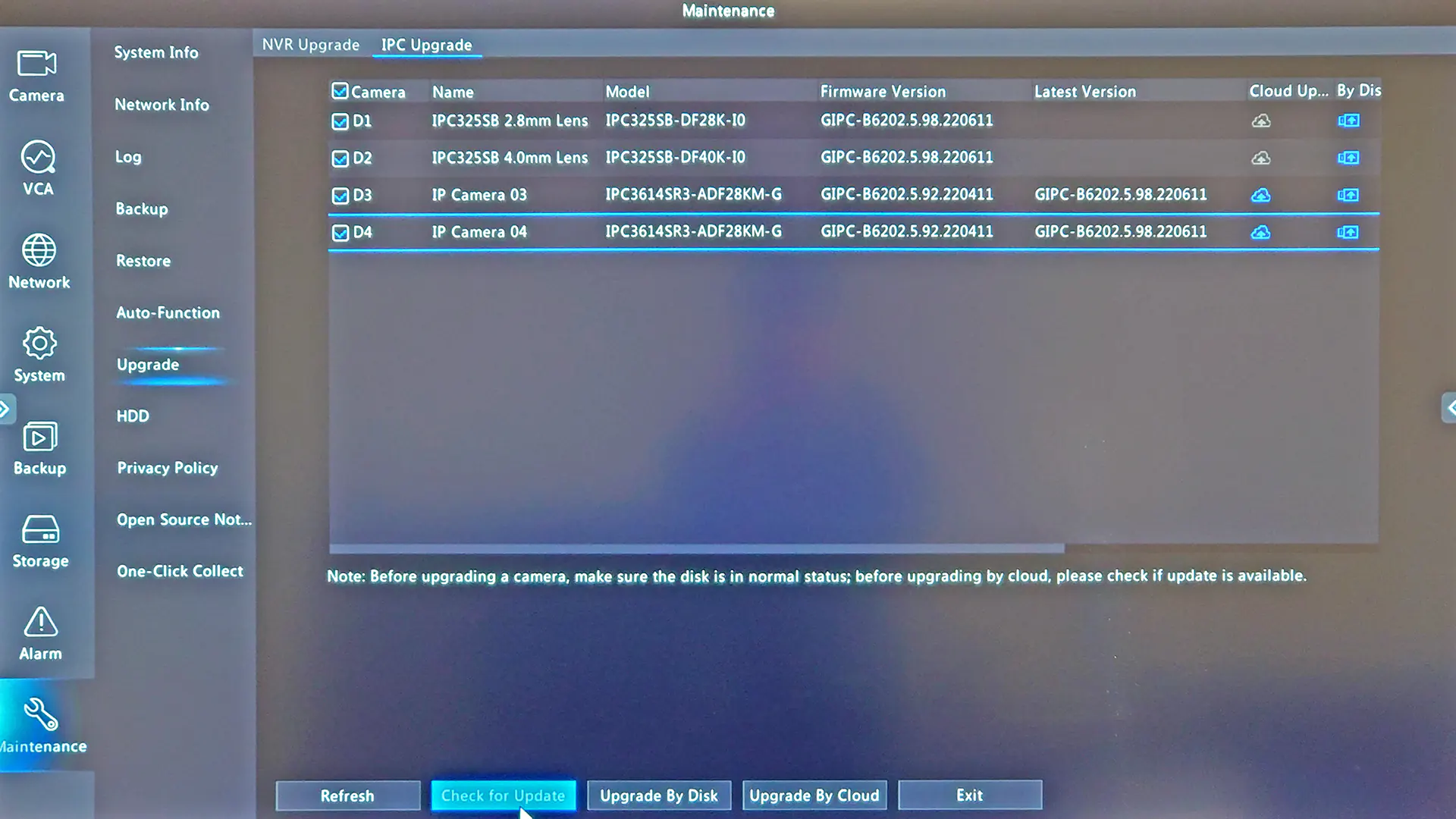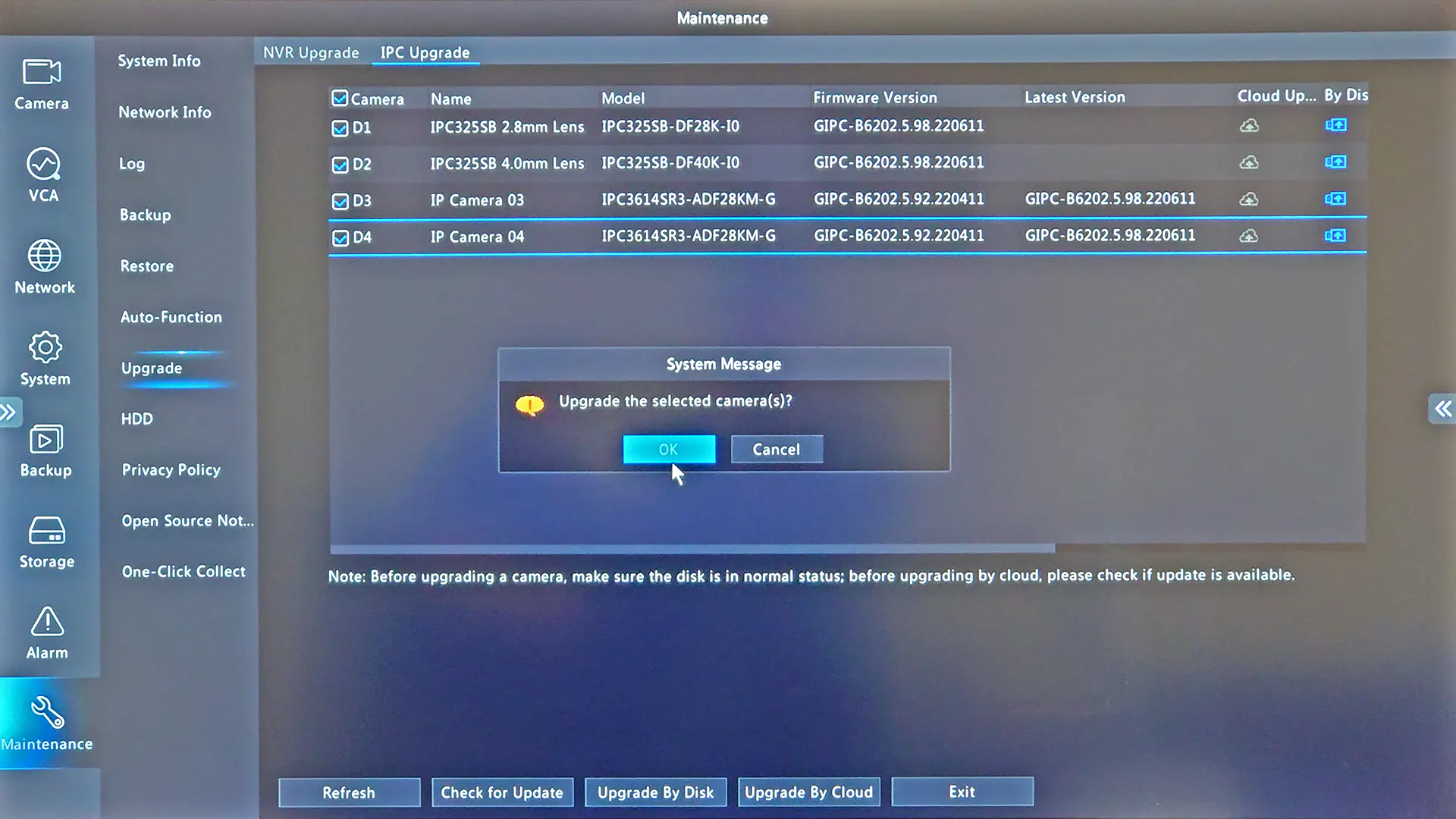 Conclusion
It's important to regularly keep the firmware on your Uniview cameras updated to the latest version for security and performance reasons. The instructions in this guide also apply to Uniview NVRs, which also need to be upgraded for the same reasons. If you aren't able to find the latest firmware via cloud upgrade, you can try emailing Uniview support: globalsupport@uniview.com. Occasionally they have access to newer, stable firmware which has not been released on the cloud yet. In addition, we plan on adding firmware downloads to our site in the near future.
If you have any questions about upgrading your Uniview cameras, please send an email to info@xlrsecurity.com and we'll answer you within 48 hours. We look forward to making your experience with security cameras a good one!