Today, we're going to be diving deep into Uniview's new 5MP Whale Series analog cameras. These cameras have a metal housing, built-in microphone, and powerful ColorHunter LED lights. Additionally, they are IP67 rated, with operating temperatures down to -30°C (-22°F).
Are Analog Cameras Still Worth It in 2023?
If you're reading this review, you're probably wondering if you should get an analog camera or an IP camera. In my opinion, you should only get analog cameras if you have a very limited budget.
The quality difference between an IP and Analog camera is quite large, especially within Uniview's diverse product lineup. However, the analog cameras are also much cheaper. As an upgrade to an existing coaxial system, these 5MP analog cameras are a good choice.
What You Need to Know About Uniview Analog Cameras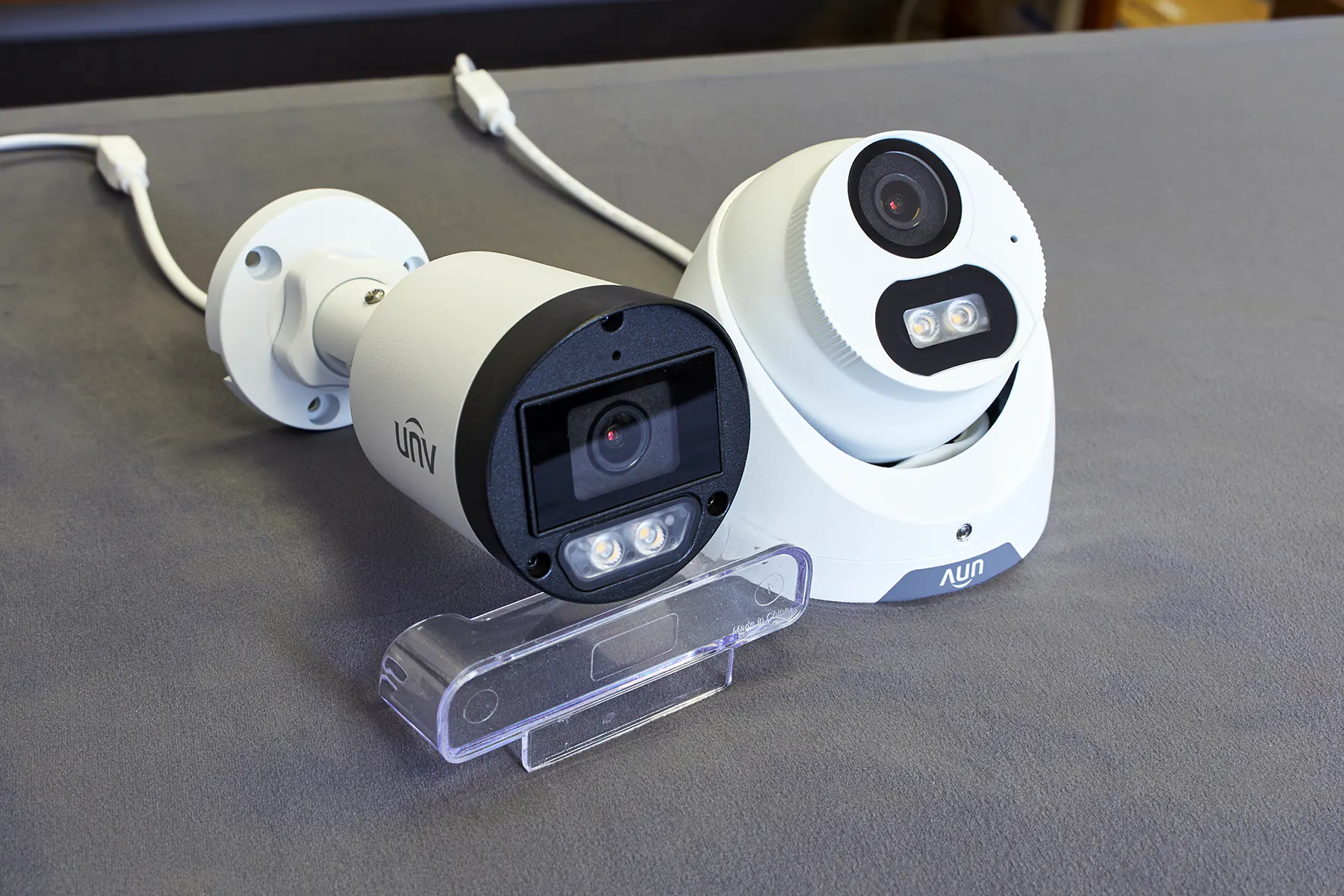 This is Uniview's first entry into the analog camera market; they've previously focused only on IP cameras. As such, we are excited to test their new analog camera series.
They currently have two analog camera lines available:
Today's review is focused on the Whale Series, specifically the 5MP HD Analog ColorHunter cameras. These cameras are available in bullet housing (UAC-B125-AF28M-W) and turret (UAC-T125-AF28M-W) housing styles. The cameras feel heavy and durable, thanks to their metal housing. They also look very sleek and stylish, utilizing the same design language as Uniview's other products.
Installation, Mounting Options, and Cable Interfaces
Upon inspecting each camera, you will find a 12-inch cable with a BNC connector and a standard 5.5mm female power connector. These cameras require 12V DC power, and have reverse polarity protection built-in to avoid any accidents from damaging the internal components. These cameras will consume up to 3.28W of power with the white lights at maximum brightness.
The turret camera can be mounted using an AE-TR-JB03-G-IN junction box, or a AE-TR-WM03-D wall bracket. The bullet version uses an AE-TR-JB05-B-IN back box for mini-bullet cameras (round version).
You can combine these accessories with the AE-TR-UP06-IN for mounting to a pole or wooden post.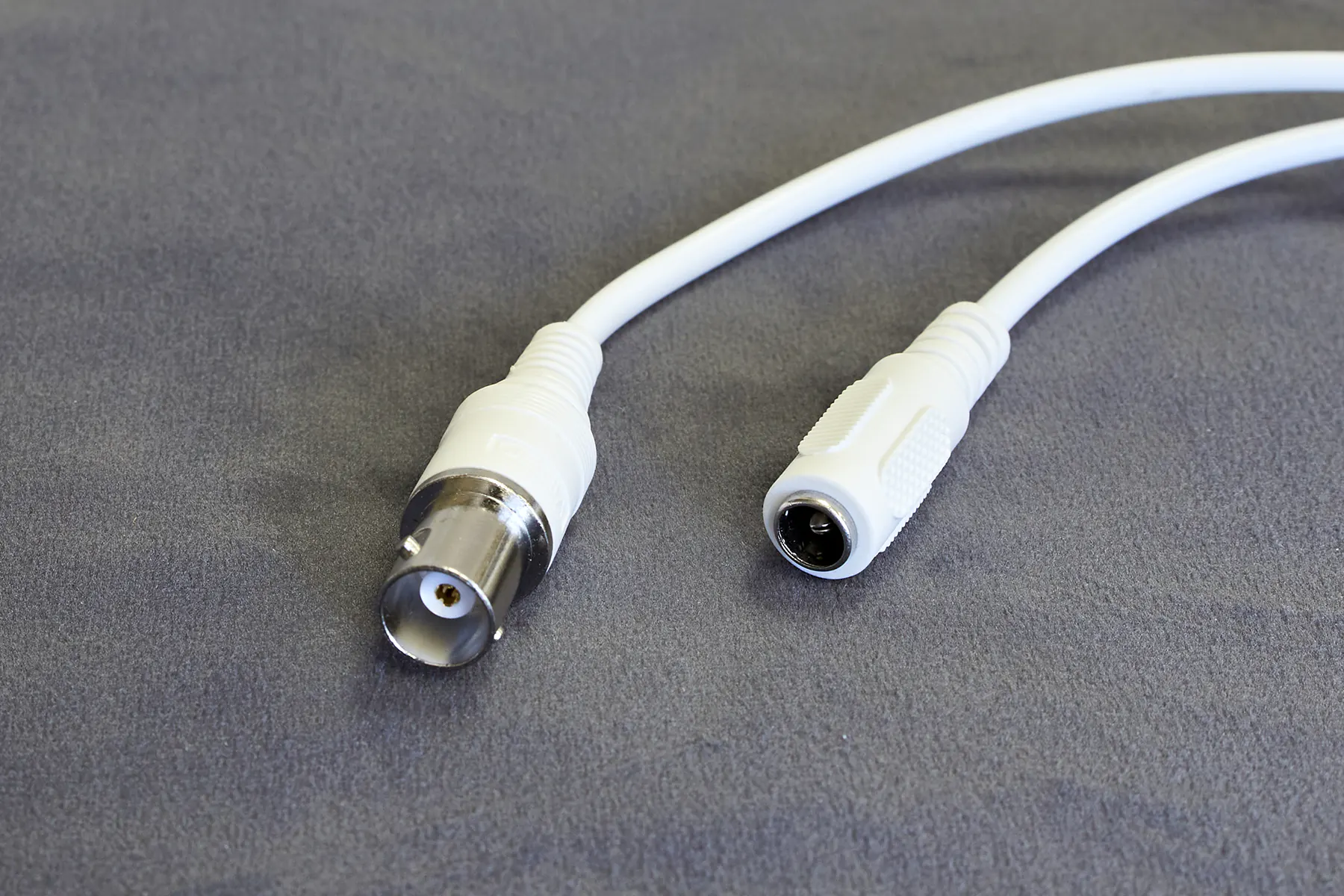 We installed this camera outside our office using a pair of HD Video Baluns, and a Cat5e cable that we ran a few months ago. It was super easy thanks to the video balun, since both power and data were sent through one cable.
At the DVR side, we used a Uniview 4ch Hybrid DVR with a 1TB HDD installed. We also had a 1 amp power supply, connected to the video balun to provide power to the camera.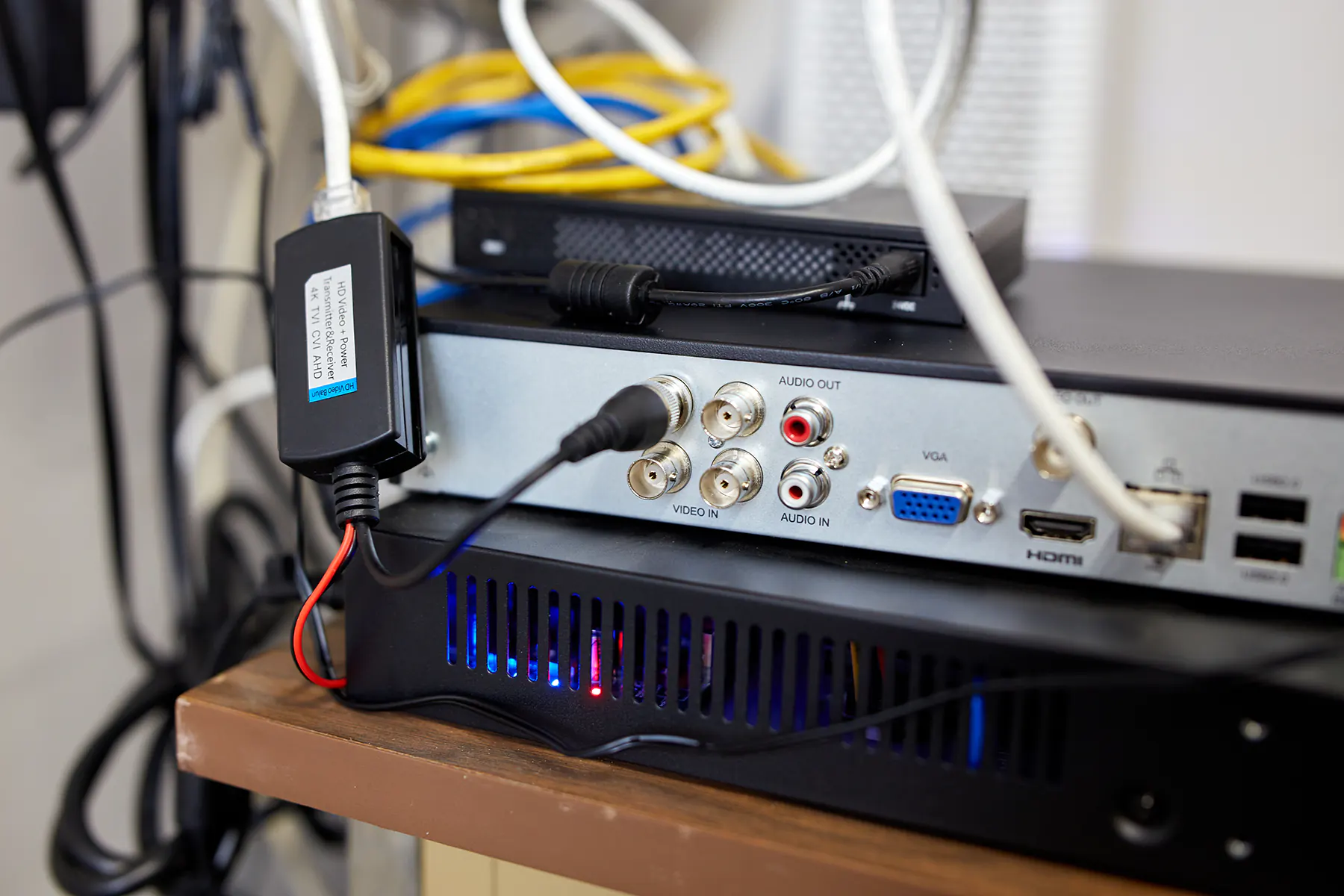 Performance and Image Quality
When booting up the camera for the first time, we found the camera image was lacking contrast and colour. It was also slightly underexposed, resulting in a dark, flat picture. Opening the OSD menu of the camera allowed us to adjust the image settings to something more colorful and vibrant.
We set the image mode to Vivid and set the Brightness to 7. This resulted in a noticeably clearer image, similar to the IP cameras we've tested in the past. You can apply these settings by opening the PTZ control menu on your DVR and clicking + Iris. Then, use the up and down arrows to navigate to the Video Settings Menu and copy the settings we have listed below.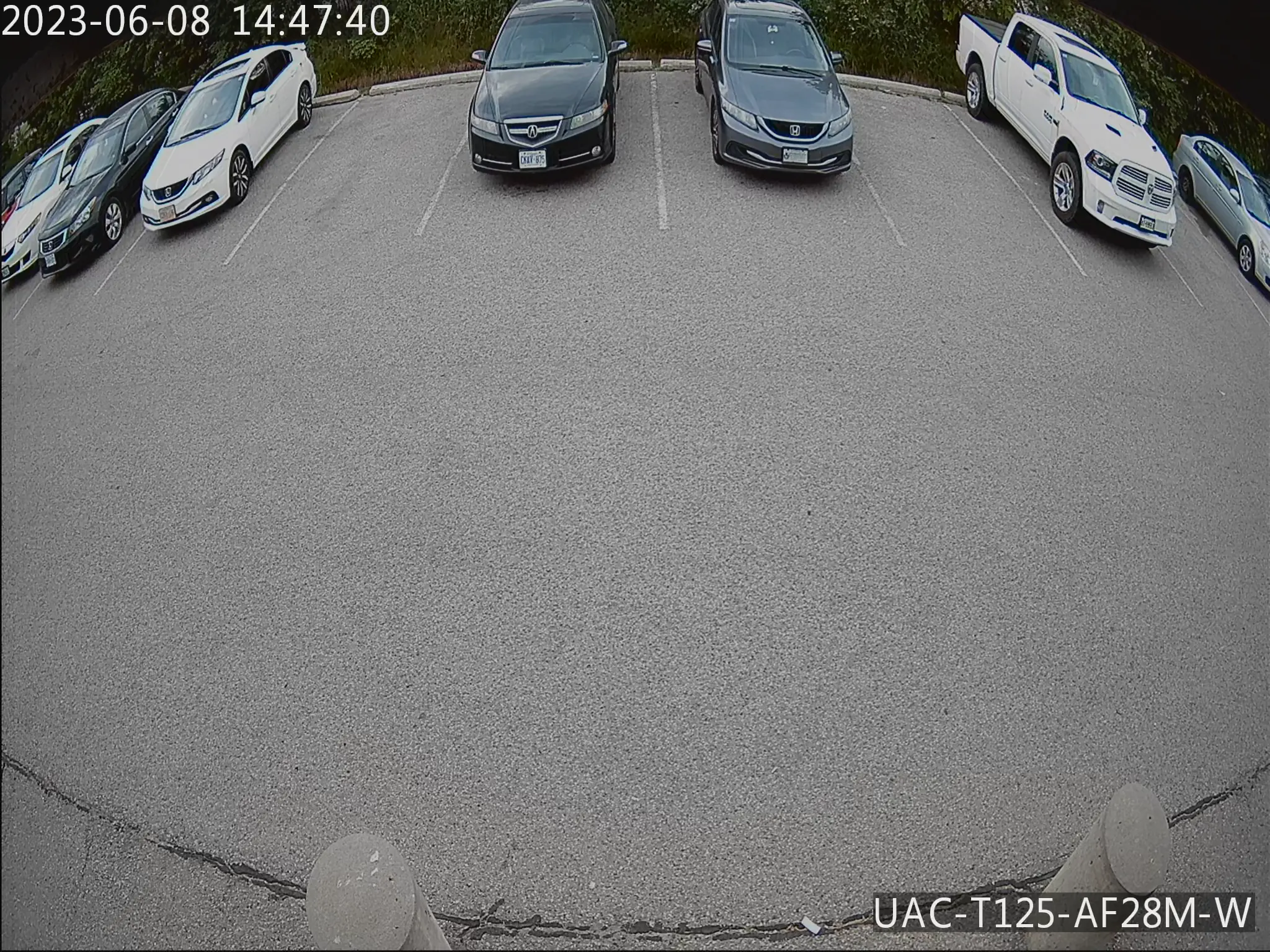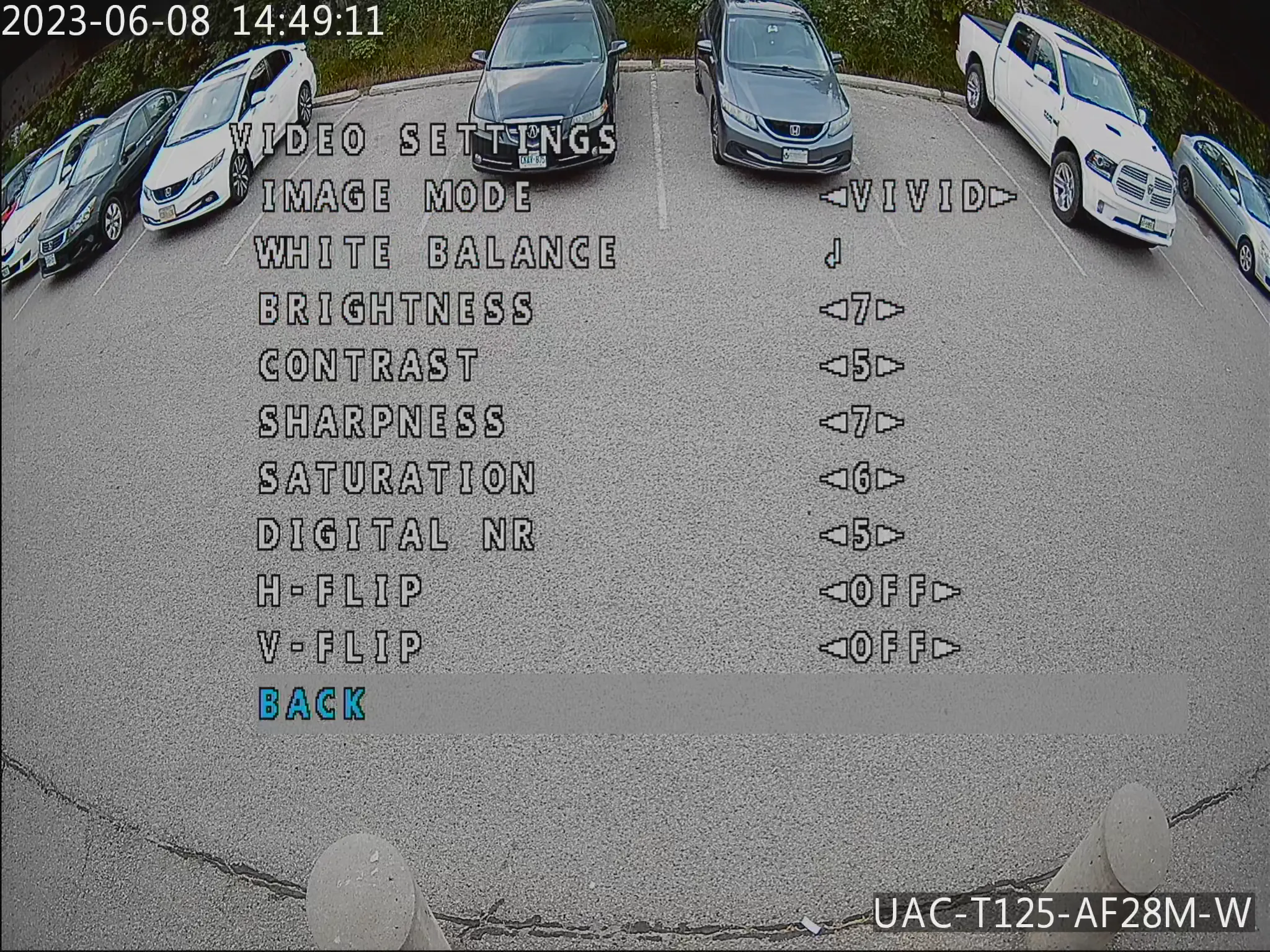 We found it difficult to read the license plates of cars further than 25ft (7.6m) away. If you need to view details from a distance, you'll probably be better with a varifocal camera such as IPC2325SB-DZK-I0.
However, this camera does provide an excellent degree of coverage. This camera has a 111.5° horizontal viewing angle, which allows it to monitor a large area. For general video surveillance outdoors, this camera does a good job during the day.
Next, let's see how the camera performs at night.
How Does The 5MP Analog ColorHunter Perform at Night?
At night, we found the image to be colorful and balanced. Our plaza has a bit of external light nearby, so the built-in light did not turn on when set to "Auto" (which is the default setting). However, the camera's large F1.4 aperture allowed it to capture a ton of light, which meant the camera had enough light to see.
This camera has a minimum lux rating of 0.005lux, which is nearly as good as a 5MP LightHunter's rating of 0.003lux. The camera has two white light illuminators with a lifetime of ~60,000 hours (almost 7 years) which allows it to capture colour even in pitch dark environments.
By default, the light will turn on when the scene gets dark. The light will automatically adjust in brightness to capture a balanced exposure of the scene. This light can also be adjusted to a manual setting, where you can set the brightness from 1 to 10. A brightness of 10 is extremely bright, while a setting of 1 is darker than a phone's flashlight.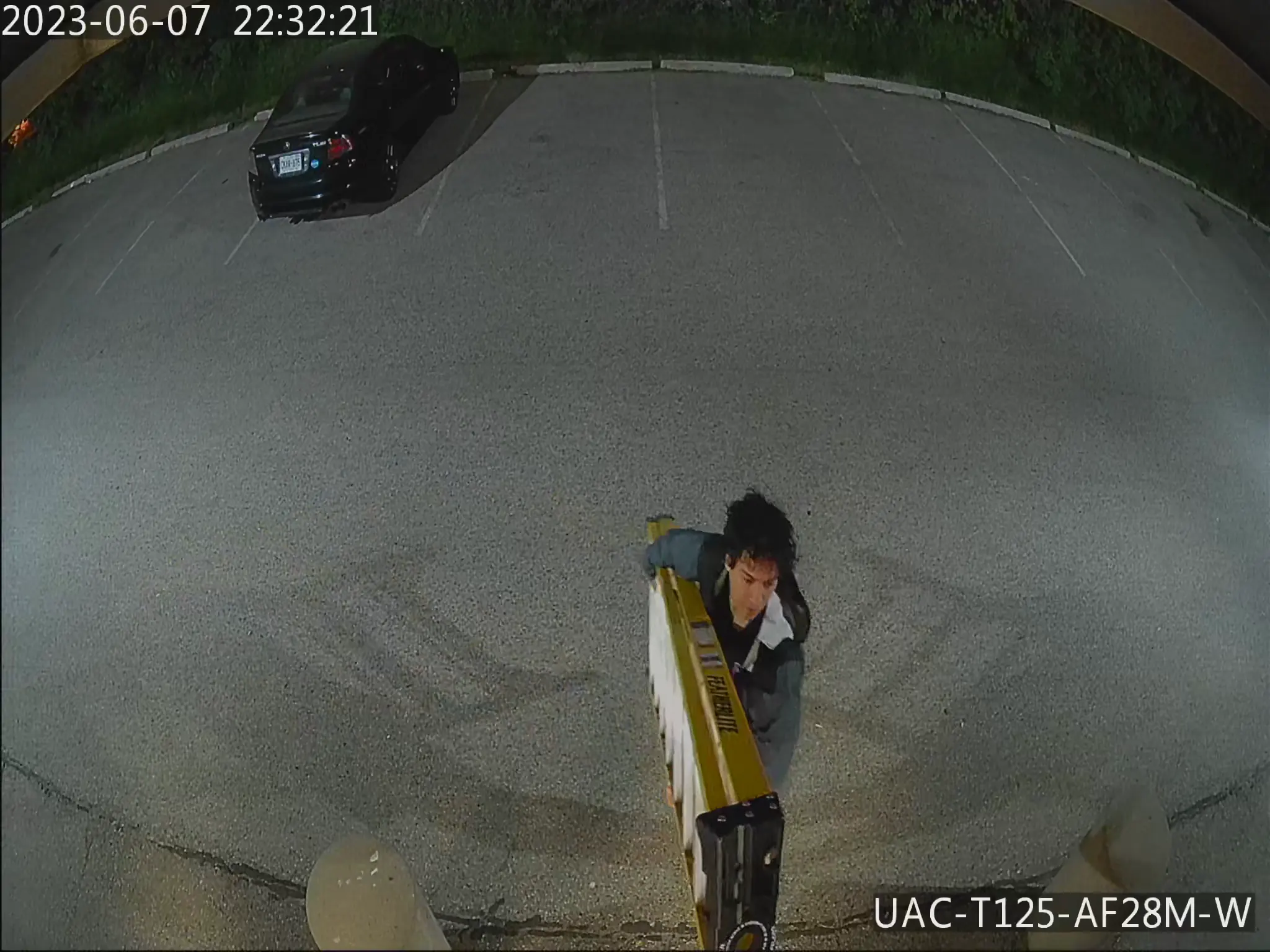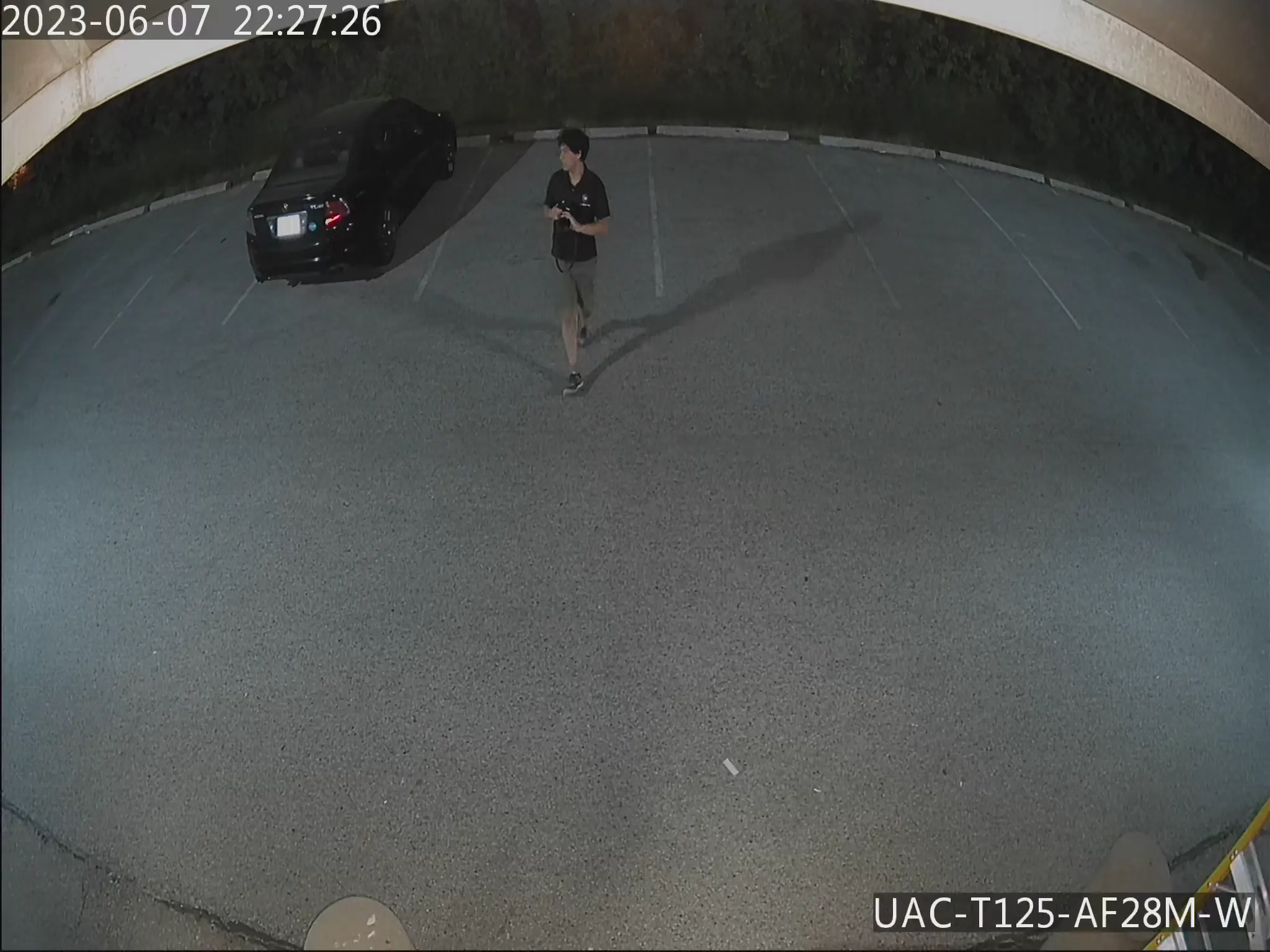 How Does the Built-In Microphone Sound?
Our commercial plaza is very busy and noisy, which will give you a good idea of how the microphone on this camera sounds like in a sub-optimal environment. Overall, we found it quite difficult to hear the words being spoken from people near the camera. If the camera was located indoors, it would probably perform better.
In general, the internal microphone on security cameras do not record clear sound because they are located far away from the person speaking. This means they need to amplify the sound of the voice, which will also boost the volume of background noise.
Uniview 5MP HD Analog Review – Final Thoughts
Should you buy Uniview's latest 5MP Analog cameras? The answer depends on your budget, and expectations for the security system.
If you have an existing analog system with coaxial cables in place, you can greatly improve the image quality by updating your system with a Uniview hybrid DVR and these 5MP ColorHunter cameras. It'll also be friendly on your wallet, since analog cameras are cheaper than IP cameras.
In general, the performance of the Uniview 5MP Analog ColorHunters was within our expectations of how an analog camera should perform in 2023. We were impressed with the look of the camera, and the brightness of the built-in LEDs. Otherwise, the image quality was passable and nothing to get excited about.
If you're looking to purchase Uniview cameras, feel free to contact us with your specific requirements and we'll get back to you ASAP!