While researching different types of security systems, you've probably come across the names Hikvision and Uniview. Both companies produce security cameras that are professional and affordable.
In this article, we'll be comparing the image quality between the Uniview IPC3614SR3-ADF28KM-G and the Hikvision DS-2CD2343G0-I. These 4MP turret cameras are very similar in terms of pricing and features, so how does their image quality compare?
Watch the video below, or continue scrolling down for image comparisons!
License Plate & People Recognition (Daytime)
We installed both cameras at the back of our office, and left them on default settings other than bitrate, which was set to 5000 Kbps. Then, I stood at distances between 10 – 50ft (3-15m) away from the cameras while holding up a license plate.
From the tests in the daytime, we found the Hikvision camera had slightly better sharpness. This is especially noticeable in the 40ft and 50ft photos. However, the Uniview's colour was more vibrant and seemed to have a wider dynamic range compared to the Hikvision camera.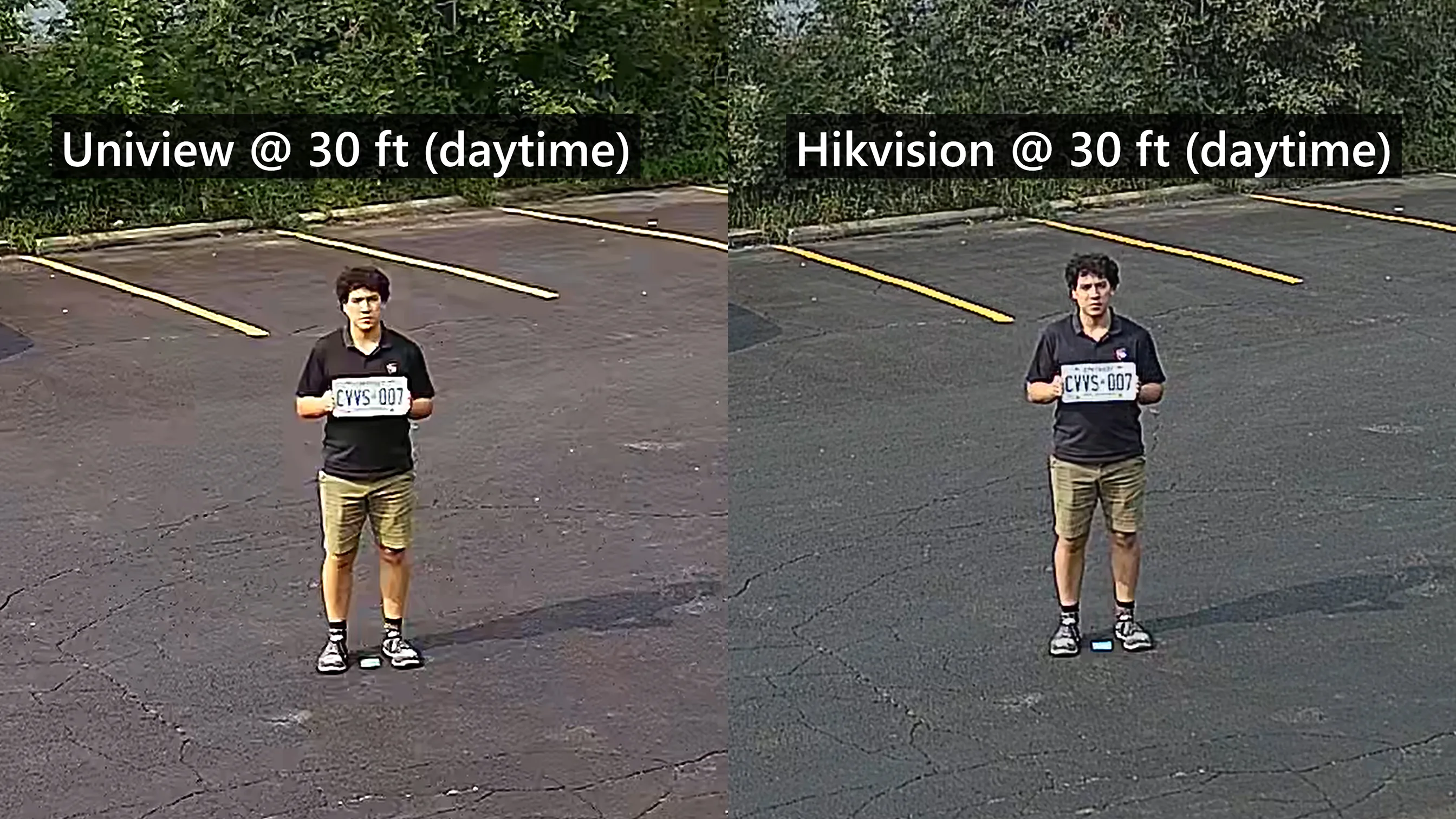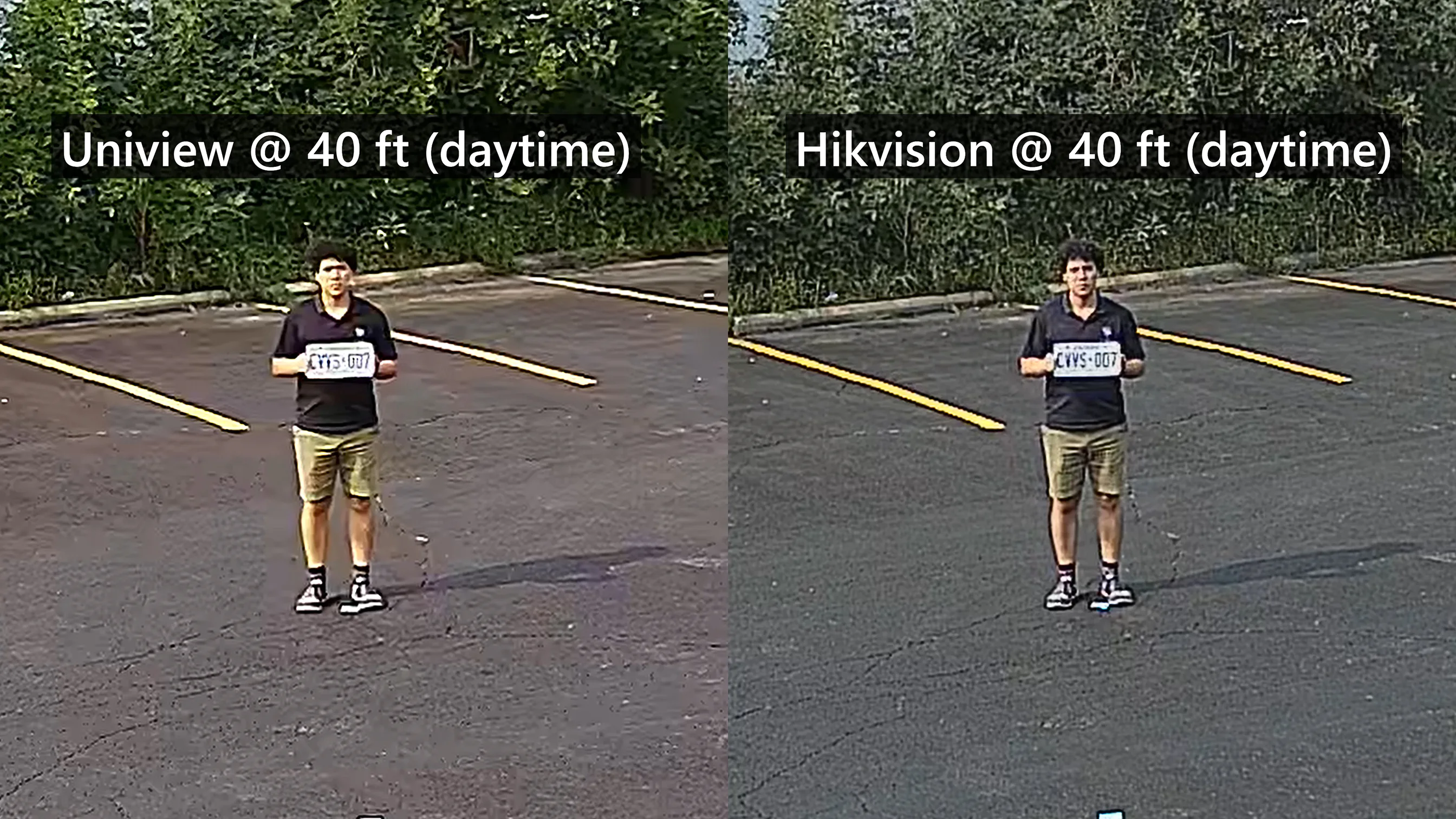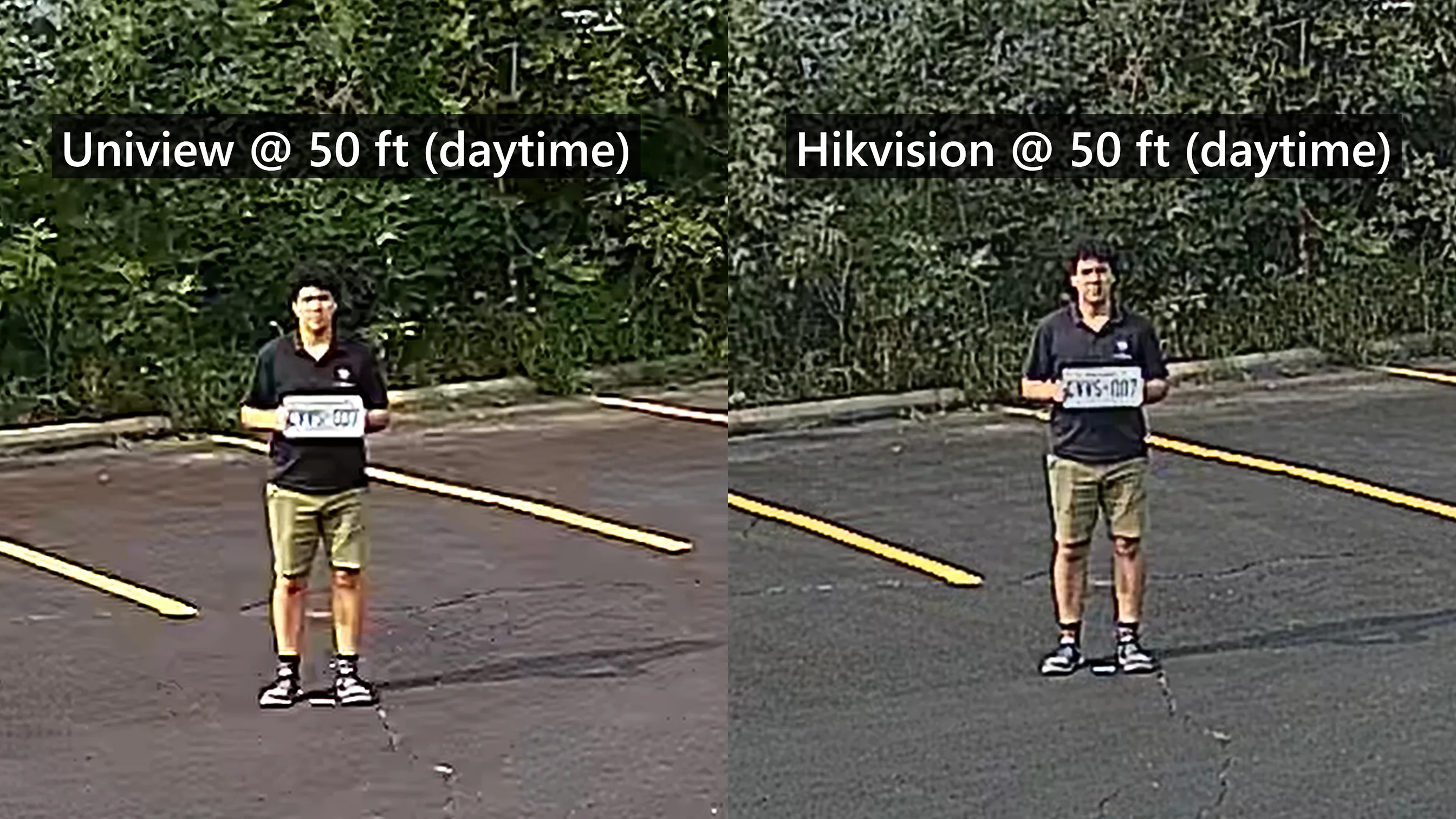 General Image Quality (Nighttime)
Next, we have a shot of a car driving into our parking lot at nighttime. This gives us a good idea for how both cameras perform in a low-light environment.
You can drag in the middle to swipe between the Uniview on the left, and Hikvision on the right side of the image.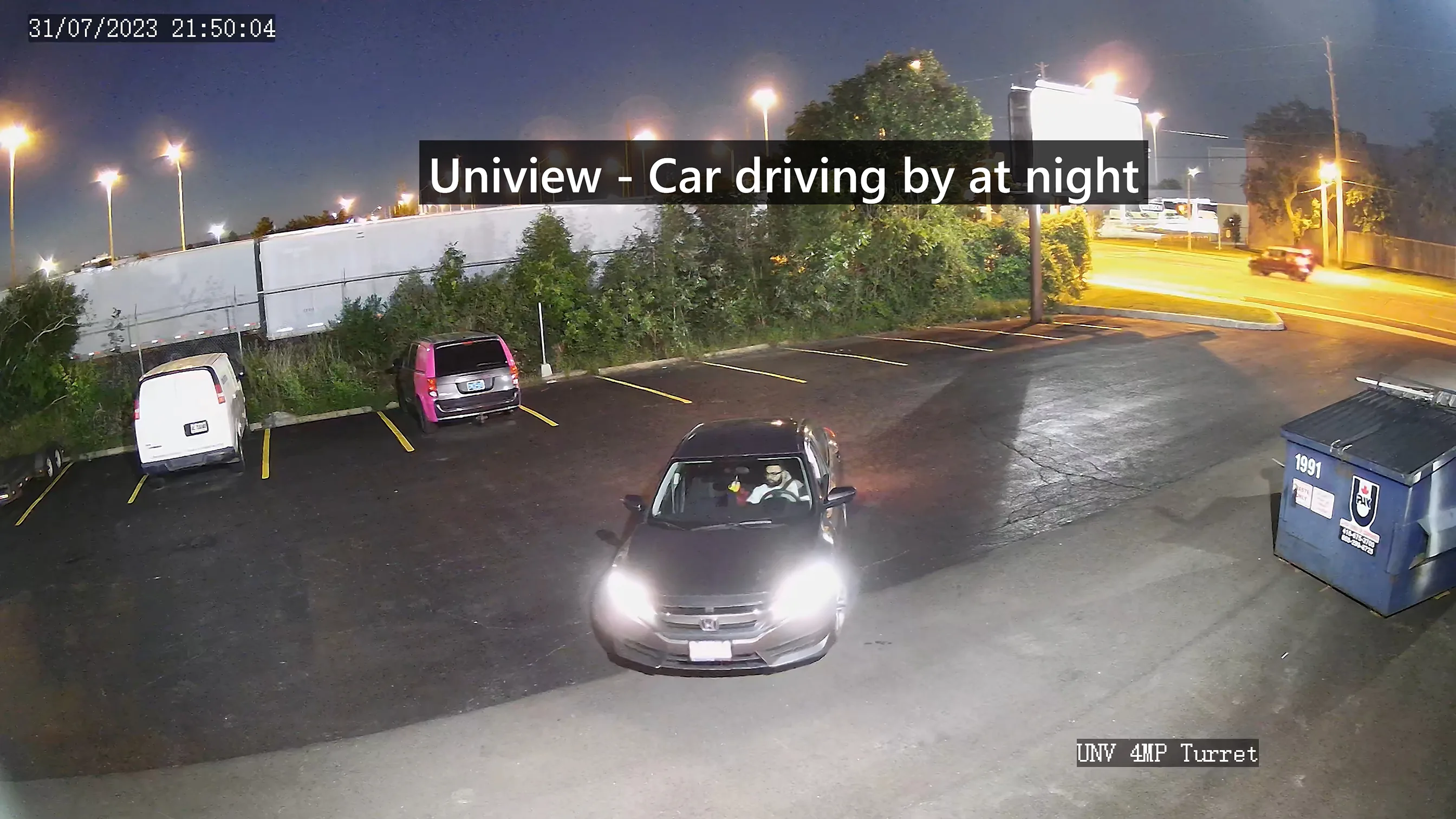 License Plate & People Recognition (Nighttime)
Lastly, we repeated the license plate test during the night. This allows us to compare how both cameras perform during low-light scenes, especially in terms of face recognition and license plate detection.
Both cameras have had WDR enabled during this test, because otherwise the license plate was simply an overexposed white blur. Also, both cameras were left on their default shutter speeds, which is 1/30 for the Hikvision and as low as 1/12 for the Uniview.