What is a Dual Light Security Camera?
A Dual Light security camera has two built-in light sources; IR (infrared) light and white light LEDs. This allows you to customize the settings of the camera at night to suit your preferences.
Do you want a camera that blends into the background with invisible IR light? How about a camera that provides 24/7 colourful image even in a dark scene? Or, what if your security camera acted more like a porch light, illuminating the environment with warm light only when a person walks by?
Uniview's Dual Light cameras are able to fulfill all these requirements and more! The dual light feature is currently available in three models:
Video Review
We've uploaded a video showcasing the features of this camera. The video presents the information in a slightly different format, so feel free to watch the video and come back to this article for a better understanding of the 4MP Dual Light camera.
Or, scroll down past the video to keep reading.
Key Technology & Features
Dual Light Illumination Mode
The dual light mode for this camera is really exciting, as it's something we've heard customers asking for in the past. Specifically, a lot of people are looking for a camera that provides white light only when somebody walks by. This is perfect for lighting dark walkways and front porches.
Two-way Audio
This is Uniview's most affordable camera with two-way audio yet. With two-way audio, you can have a conversation directly through your security camera. 
If someone is trespassing on your property, a verbal warning lets them know they are actively being watched. This can be done by pressing the 2-way Audio button in EZStation 3.0 or the EZView app.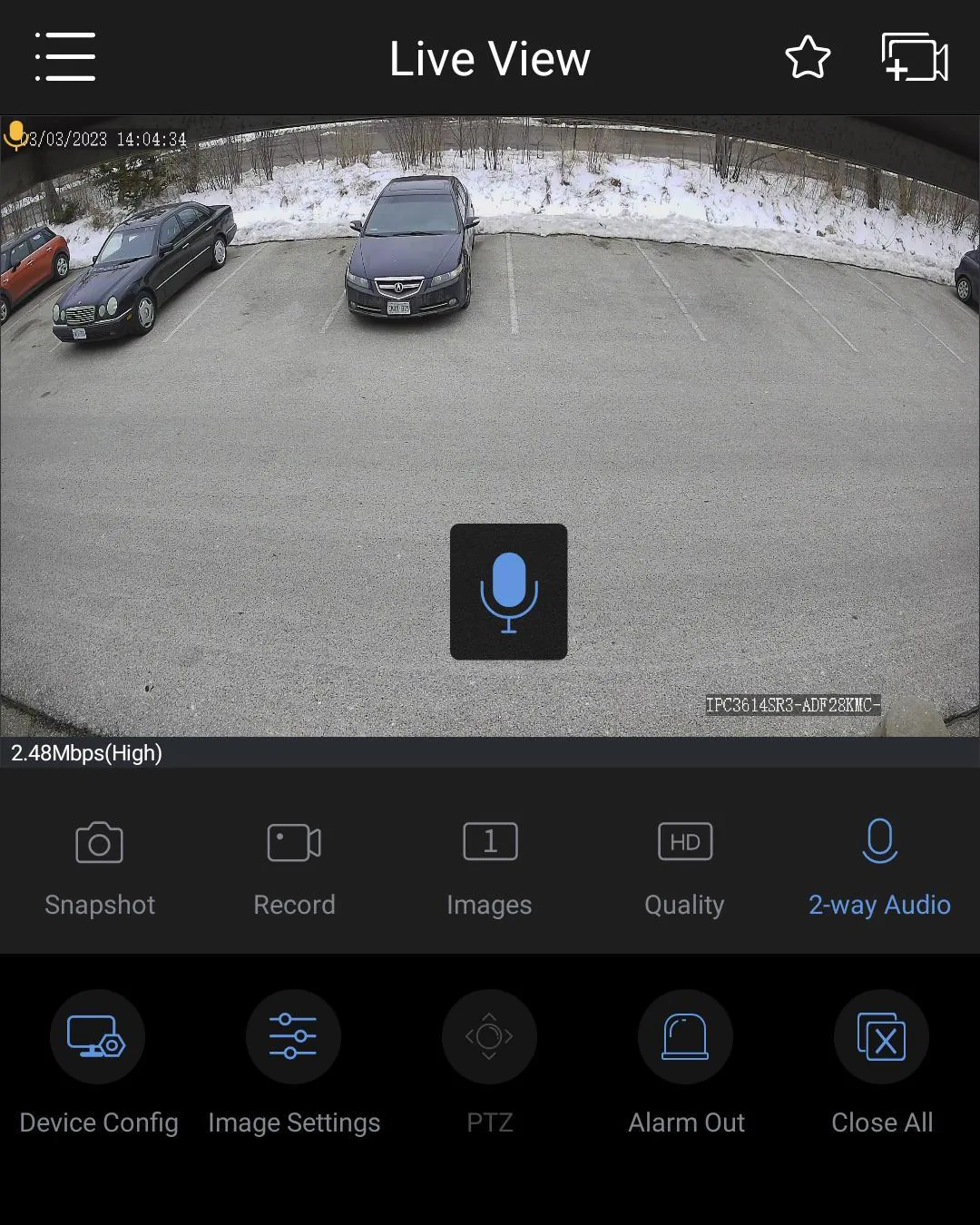 Ultra Motion Detection (Human + Vehicle Detection)
A welcome feature for Uniview cameras; Ultra Motion Detection allows for you to filter motion specifically to vehicles and people. It can be configured to record vehicles, people, or non-motor vehicles (bikes, motorcycles).
Additionally, when the camera is set to Dual Light mode, the light will turn on a night when motion is triggered via Ultra Motion Detection. So, if you want to trigger the light on people only, make sure you adjust this setting according to your preference.
For more information on Ultra Motion Detection, read our full analysis here: How to Setup Uniview Ultra Motion Detection | XLR Security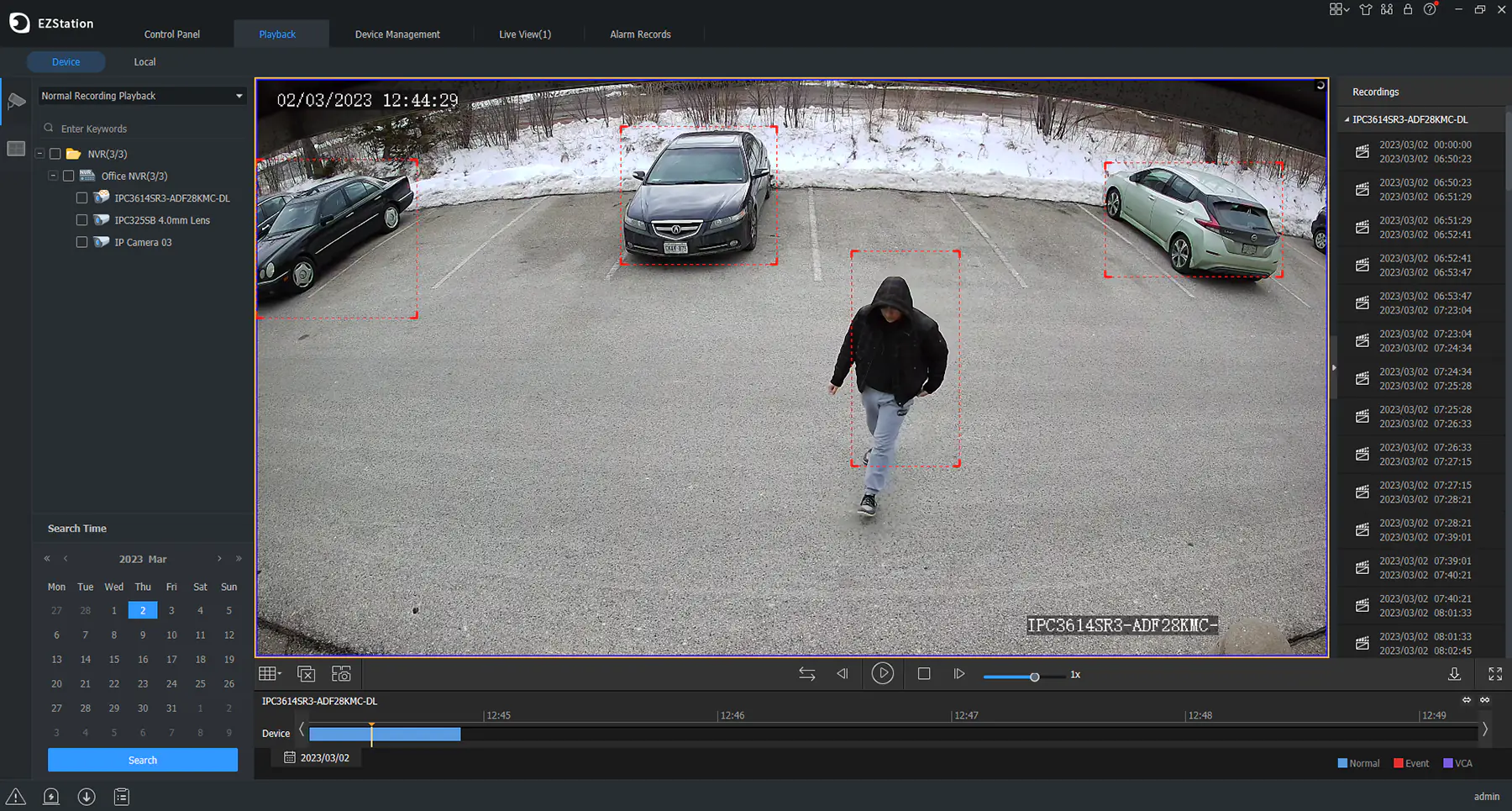 Testing the Dual Light Camera – Snapshots & Performance
We choose the Dual Light 2.8mm turret for our testing; IPC3614SR3-ADF28KMC-DL. This camera has has a wide 112.9° angle of view, and records at 4MP (2688 x 1520 @ 25fps).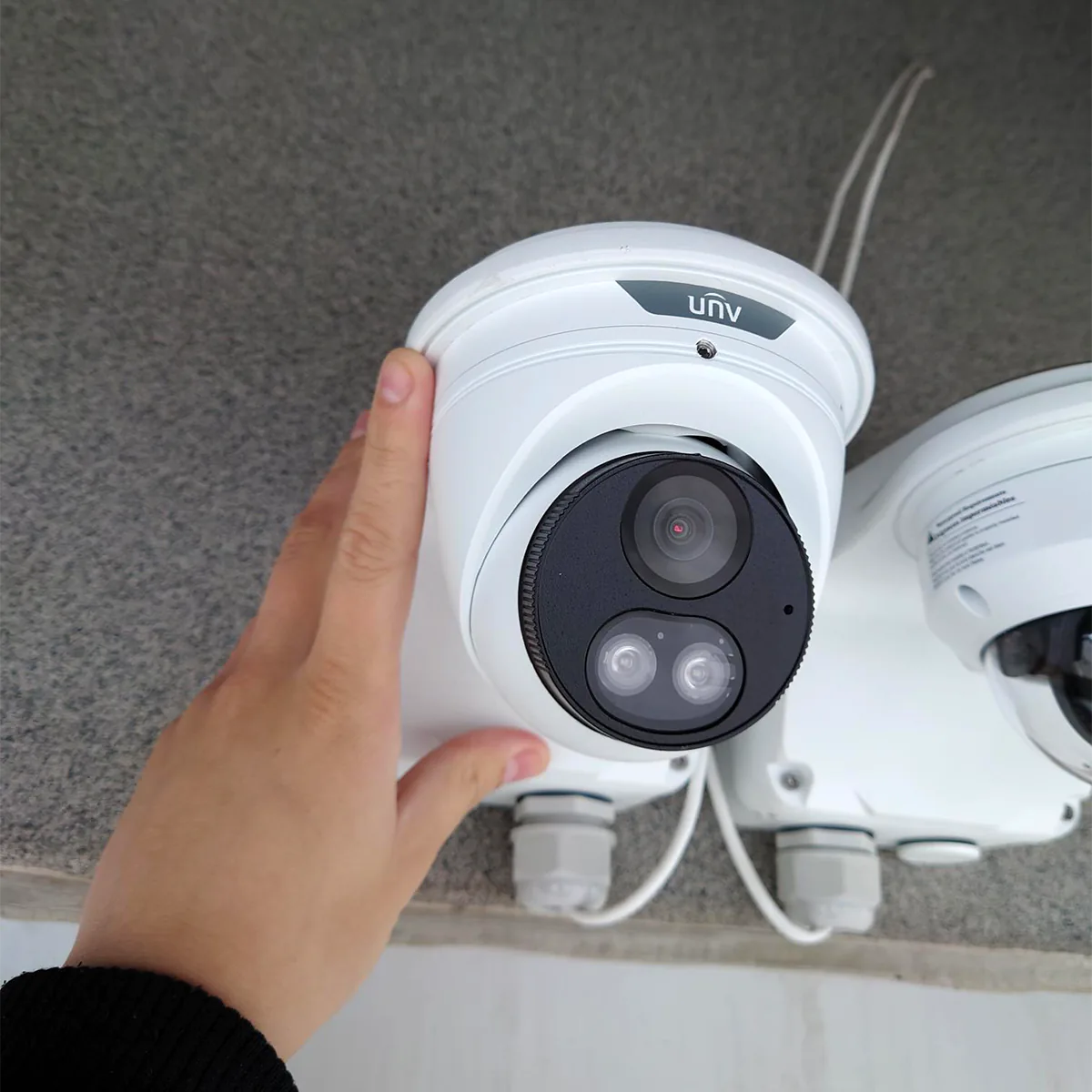 We installed this camera outside our office, mounted ~11 feet above the ground. From here, the camera provides a nice overview of the parking lot. We can easily read license plates too.
Snapshot #1 – 4MP Dual Light Camera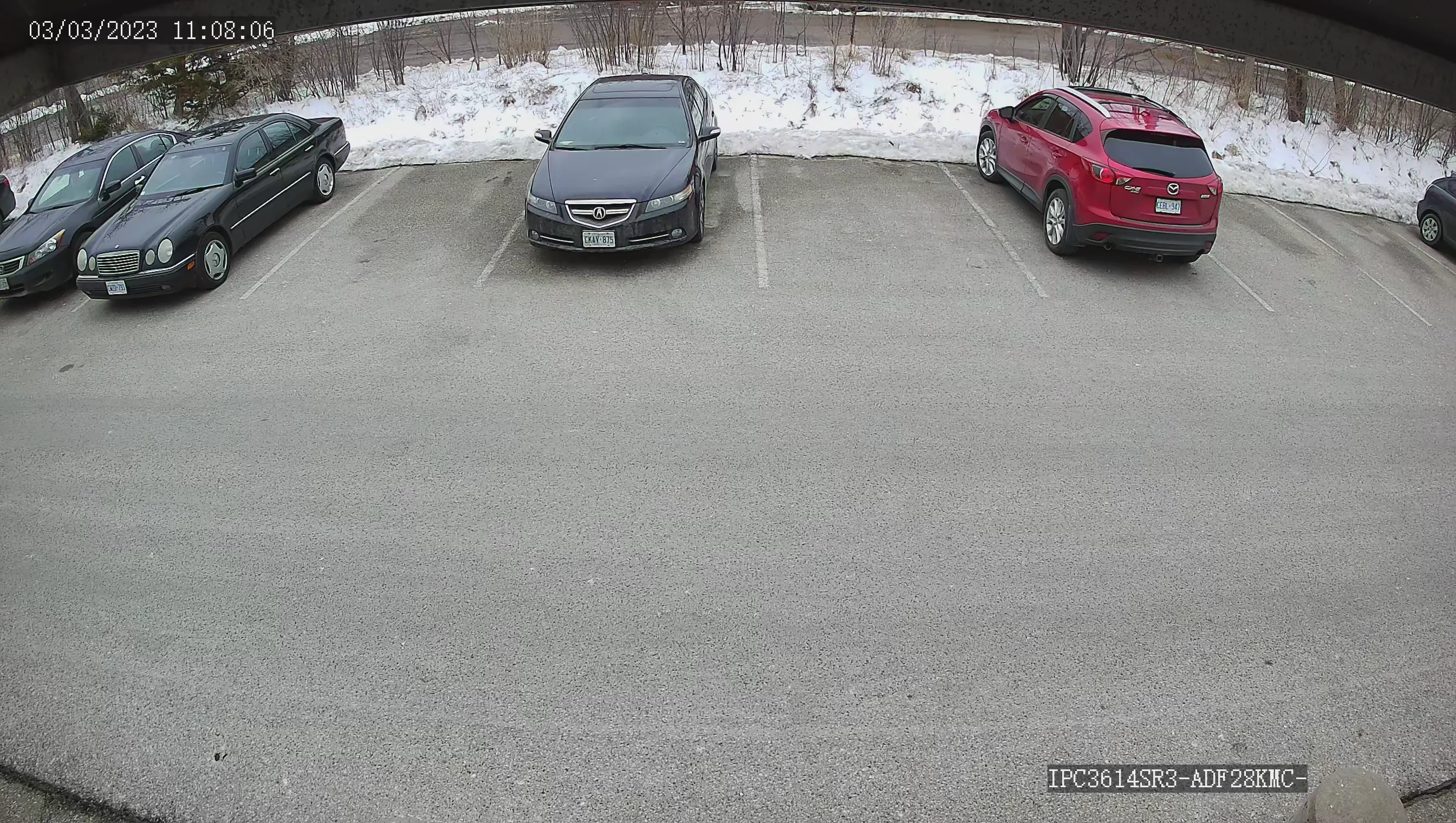 Audio Quality & Speaker Loudness
One of the selling points of this camera is the two-way audio feature; we were curious to see how it performed. There are two important factors when it comes to speaker performance on security cameras:
Loudness – Is the speaker audible from a distance? Can it serve as a warning?
Clarity – Are you able to hear what the person is saying? Can you communicate two ways?
Watch the video below to hear the speaker performance. The audio output was set to 80% for maximum clarity. We found the speaker sounds the best when set to 80% volume; any louder will distort the sound.
Ultra Motion Detection Performance
As discussed in a previous article, Uniview's UMD feature is an intelligent algorithm that detects motion from humans and/or vehicles only. We can see a red bounding box around the object being detected, allowing us to confirm if the detection is working properly.
We recorded a short 30-second clip from the Dual Light turret camera demonstrating the performance of Ultra Motion Detection. It was very accurate on walking and standing subjects; however it was not able to detect the subject while crouched.
Watch the video below for a demonstration of Uniview UMD (Ultra Motion Detection).
Dual Light Performance & Settings
The white LED light on the 4MP Dual Light camera is clear, bright, and powerful. The light has three illumination modes:
White Light – The LED turns when the environment is dark, providing supplementary illumination and colour information. This light is visible to anyone in the area.
Infrared – The IR LED turns on in the dark, providing a black & white image of the scene. This light is nearly invisible to people passing by, minimizing the attention to the camera.
Dual Light – When the scene is dark, the IR LED will turn on and provide a black & white image of the scene. When ultra motion detection is triggered, the white LED will turn on and provide a colourful image.
Final Thoughts
In terms of price to performance, Uniview's new 4MP Dual Light cameras are hard to beat. With so many features such as:
Dual Light Illumination
Two-way Audio
Ultra Motion Detection
We really enjoyed testing this camera, and could not find anything to complain about. I hope you found this article helpful and informative. If you have any additional questions, or would like to purchase this camera, please visit our contact page.