In this tutorial, we will show you how to login to a Uniview NVR using the computer on the local network. Logging into an NVR involves two steps:
Find the IP address of the NVR via Local Access or EZTools
Use the IP Address to login via web browser
1. Find the IP Address of the NVR
In order to login to the NVR, we will need to find out what its IP address is set to. By default, Uniview NVRs are set to 192.168.1.30 for NIC 1 and 172.16.0.1 for the PoE port network. Therefore, if you connect your computer to one of the PoE ports on the back of the NVR, you can login by typing 172.16.0.1 into your internet browser[*].
Find the IP via NVR Local Access
Also, you can find the NVR's IP address by logging in locally on the device (using a mouse and monitor) and navigating to Network -> Basic -> TCP/IP where you will see the IPv4 Address of the NVR. You can use this IP address to connect to the NVR from any computer in the LAN, including devices connected to Wi-Fi.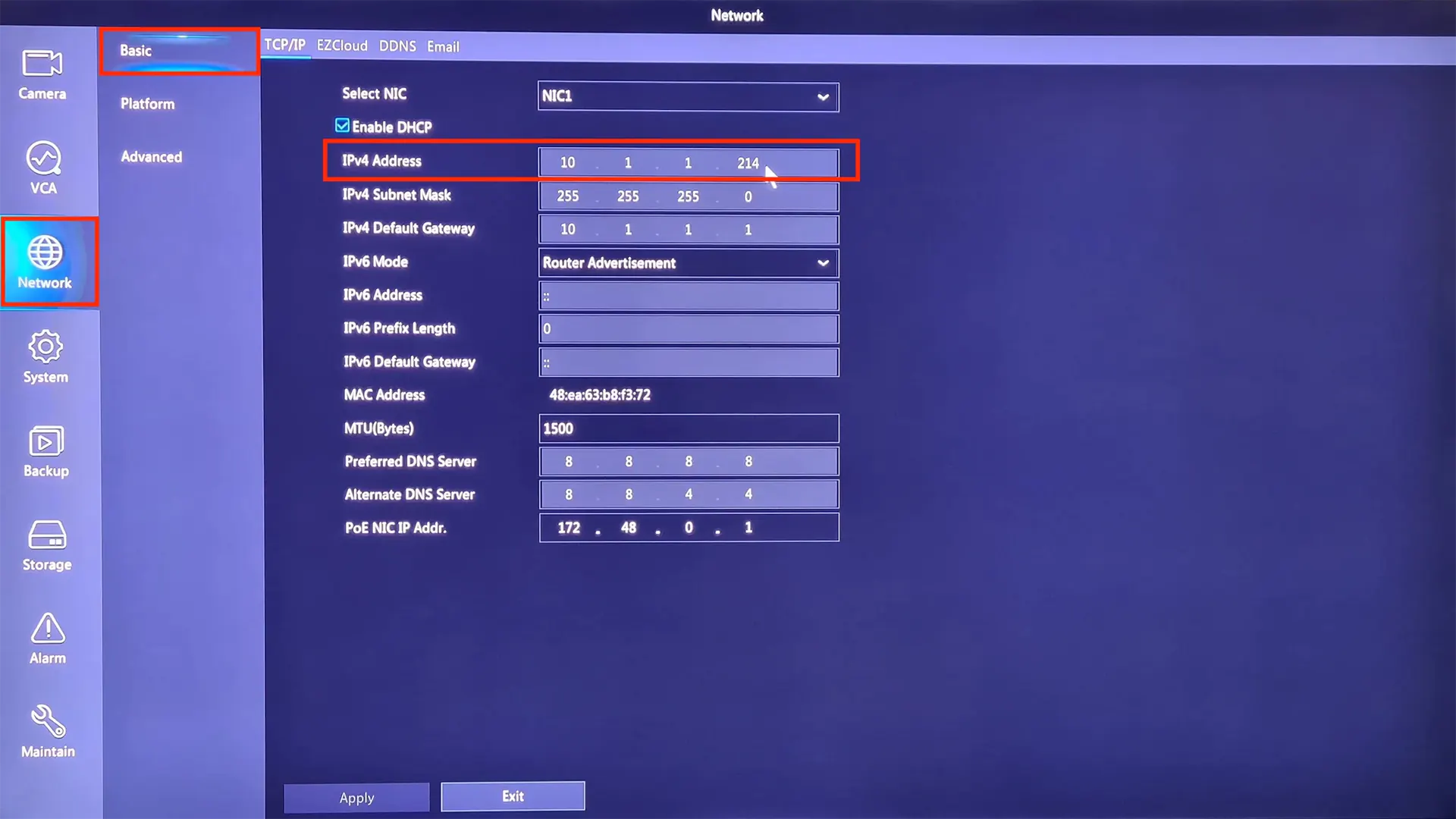 Find the IP via EZTools
Another method for finding the IP address of your NVR is via EZTools 2.0. After installing EZTools, open the software to automatically scan your network for all Uniview devices. If your computer is connected to the same network as your NVR, you will see it in the list.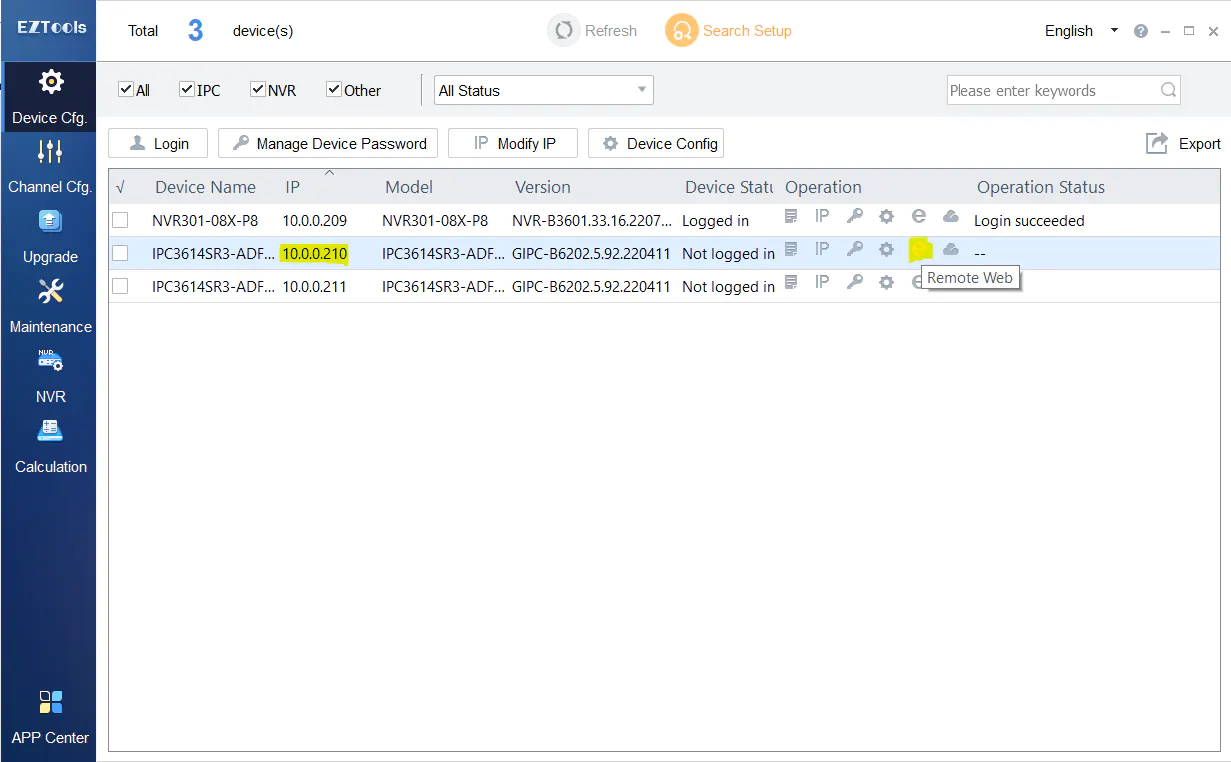 Next, you can click the "Remote Web" button to open your NVR in a web browser. This will take you to the login screen for the NVR's web interface.
2. Use the IP Address to Login via Web Browser
Now that you have the IP address of your NVR, you can open your favorite web browser and type the IP address into the search bar. Confirm you typed it correctly, then hit "Enter" on your keyboard.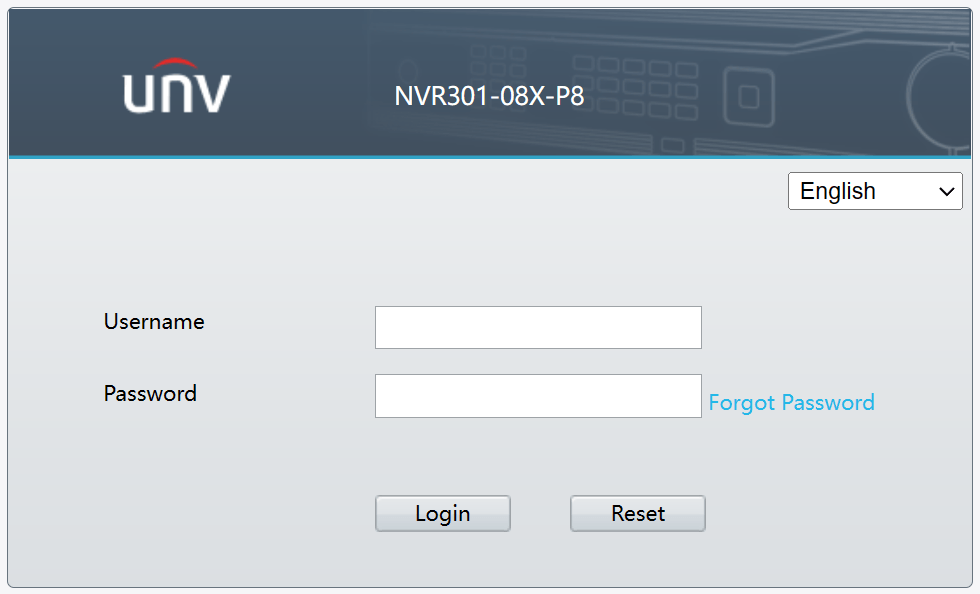 Next, you will be presented with the login page for your Uniview NVR. Type in the username and password for your NVR and click "Login". You can find the default username and password in the manual that comes with the NVR. The latest manual can be downloaded here: Uniview NVR User Manual
After clicking login, you will now be logged into the Uniview NVR. From here you can adjust the settings including the Date & Time, Encoding settings, Firmware update, and more.