Benefits of a PTZ Camera
PTZ cameras are extremely versatile; they can pan, tilt, and zoom in any direction, allowing you to see distant objects with unrivaled clarity! However, there are many different types of PTZ cameras including:
Close-range zoom (4x or 5x optical zoom)
Medium-range zoom (15-25x optical zoom)
Long-range zoom (26x-40x optical zoom)
Extremely long-range zoom (military-grade 1KM to 50KM zoom)
In this article, we're going to test the limits of a Uniview 25x zoom PTZ to see if it's good enough for a medium-sized commercial plaza.
Testing Setup – PTZ Camera Hardware
At the back of our warehouse, we have installed a Uniview IPC94144SFW-X25-F40C security camera mounted using a PTZ wall bracket.
This camera is a 4MP Dual Lens PTZ camera, with IP66 weather resistance, and operating temperatures down to -40°C for cold environments. In terms of optical zoom, this camera is equipped with a 4.8-120mm (25x) zoom lens.
Here's the viewing angle information of this PTZ:
Resolution – 4MP / 2688*1520@30fps
Lens – 4.8-120mm Varifocal Lens
Angle of View (H) – 55.5 ~ 3.1° / Angle of View (V) – 32.9 ~ 1.7°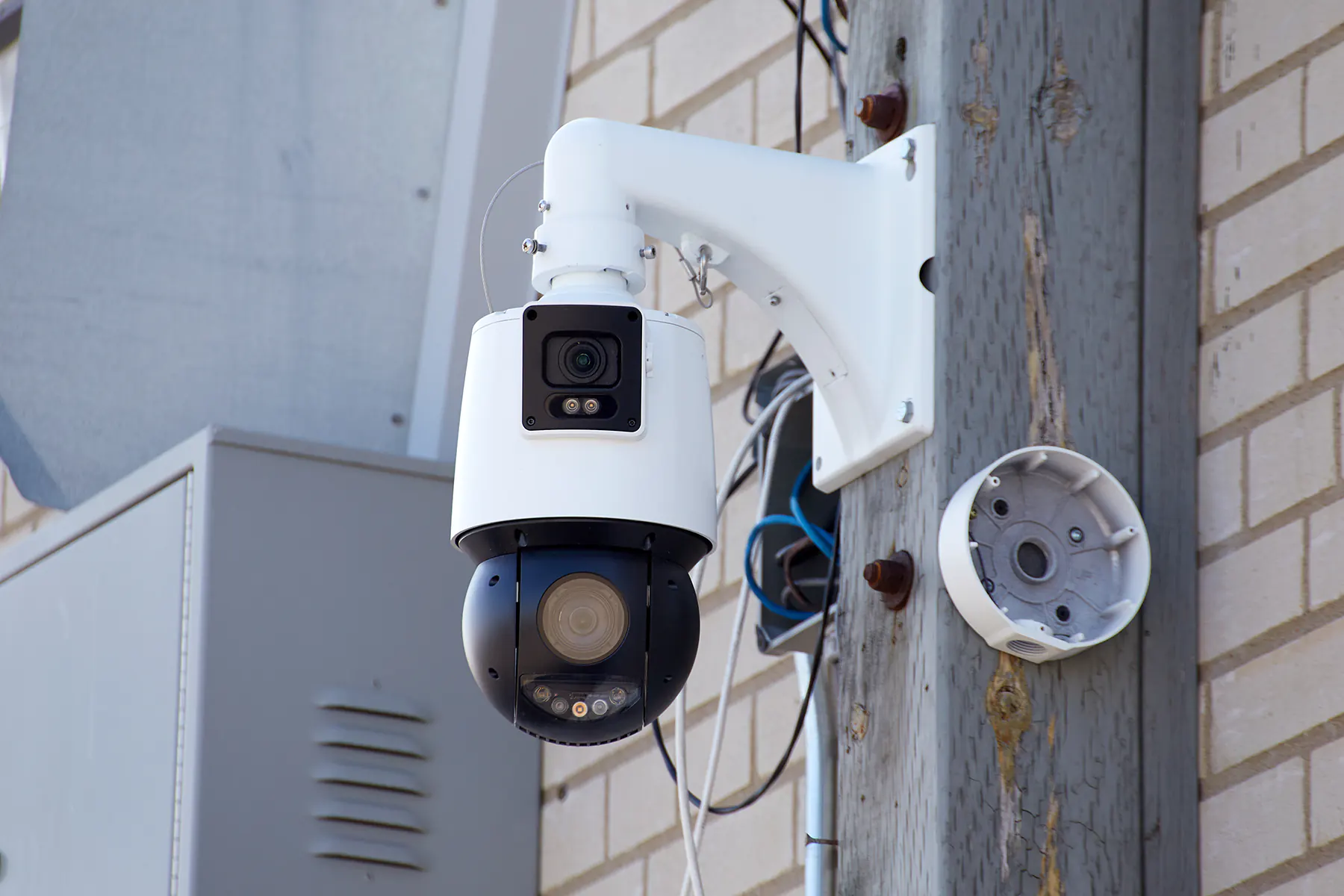 Viewing Distance & Site Overview
The camera is positioned on the north exterior wall of a commercial building, and is mounted ~11 feet (3.3m) above the ground. We aimed it towards the furthest end of the plaza, which is ~139 metres away from the camera.
Our goal is to see how well the camera can detect people and license plates from this distance.
Video Demonstration
Here is a quick 25 second video showing how the camera looks while zooming into our subject. Watch this video in high quality for best results.
Image Comparison – Zoomed In vs. Zoomed Out
While zoomed out, this PTZ camera is able to cover a 55° horizontal field of view. This allows the camera to monitor a large area, providing a general overview of the area.
Snapshot #1 - PTZ Camera (Zoomed Out)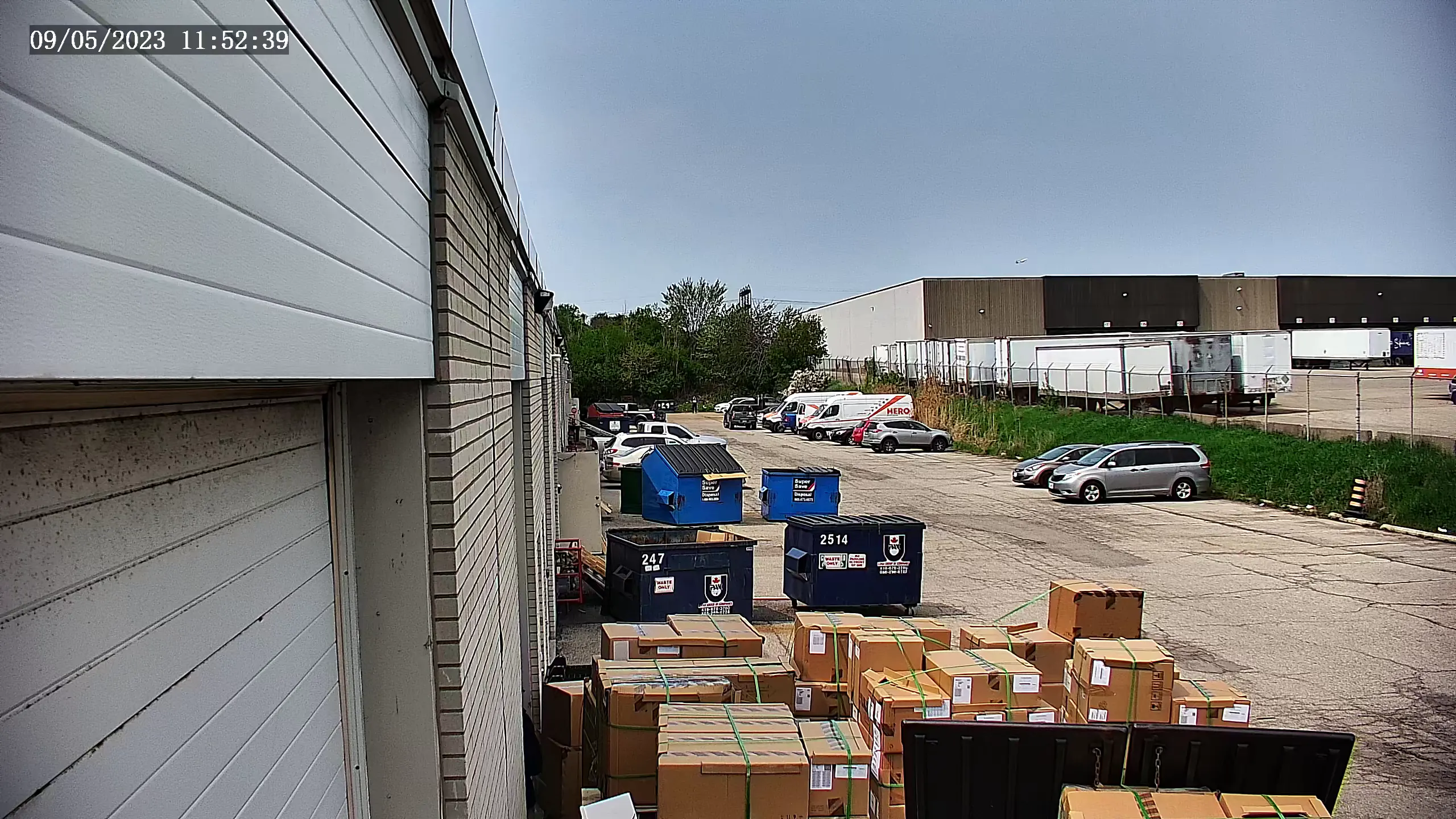 While zoomed in, level detail increases dramatically, allowing the camera to identify license plates and people from ~140m away. There is a sufficient level of detail to positively identify the person from this distance.
Snapshot #2 - PTZ Camera (Zoomed In)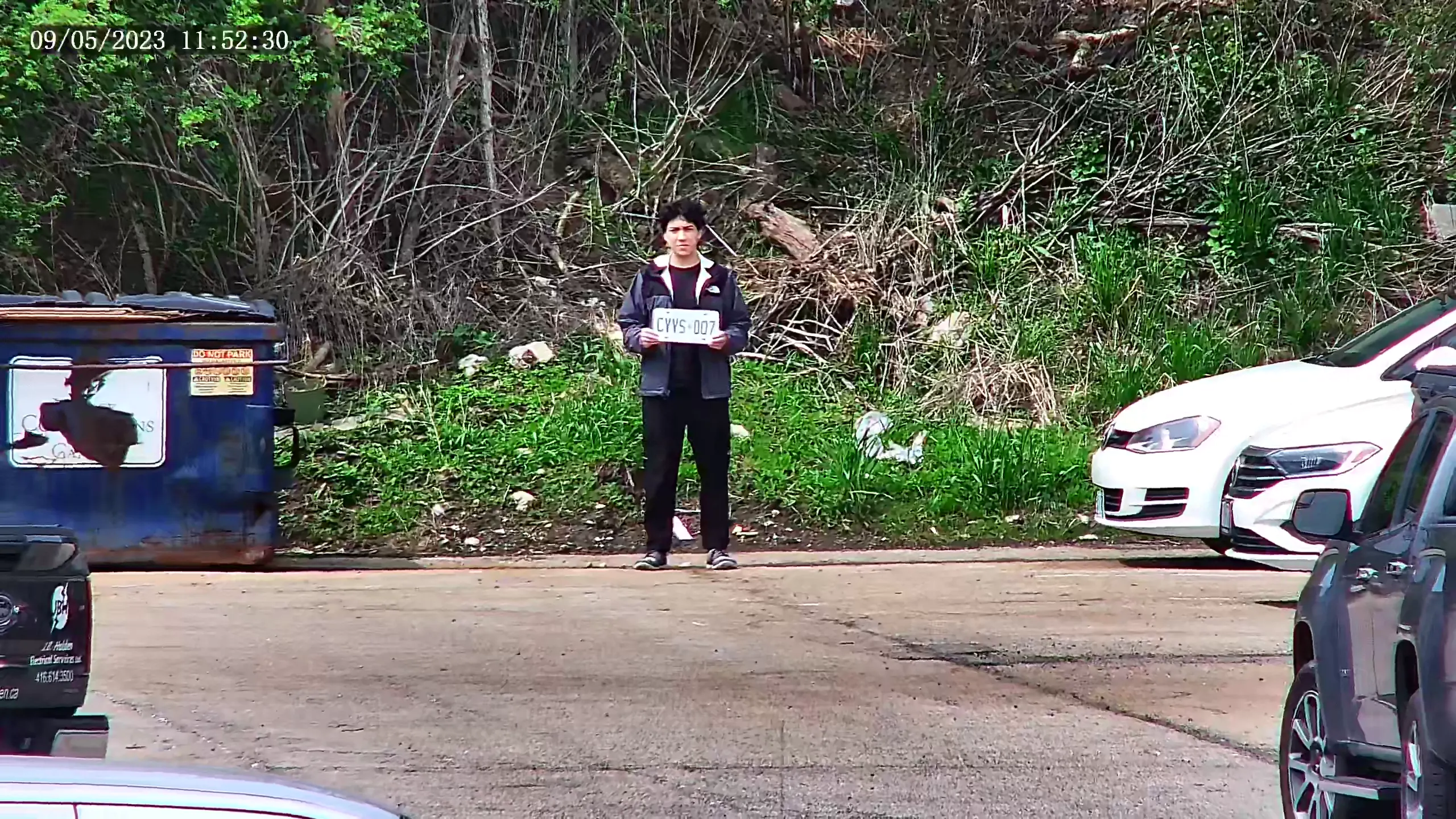 Wow, it's great to see how clear of an image the PTZ camera is able to capture from the far-end of the plaza!
If you look closely, you will see a few flaws in the image, especially the purple fringing around high-contrast areas. However, this is slightly nitpicky considering this a relatively low-cost PTZ security camera.
The overall level of detail is quite good, all things considered. The 4MP sensor is able to gather plenty of information about the person's clothing, body type, and face characteristics.
Final Thoughts
If you're looking for a PTZ camera to monitor a large area, it's important to be aware of the limitations of the camera. It's also important to be aware that the image quality will be degraded at night.
As we determined through our testing, a 25x optical zoom PTZ camera is able to see license plates and faces from a distance of ~140m during the day.
At night, we suspect the camera will still be able to capture license plates and faces. This is because we kept the camera within a reasonable distance to the subject, and did not push the limits of the camera.
Update: We recorded a short clip showing how the PTZ performs at night. The camera had difficulties reading license plates due to the large amount of IR reflection.

Need to Purchase Uniview Security Equipment?
Our company, XLR Security, is an authorized distributor of Uniview. Located in Toronto, we supply security cameras to installers and dealers across Canada.
Be sure to contact us if you have any questions regarding Uniview, especially if you live in Canada! We're always happy to lend a hand with your security project, no matter the size!